Tummy Tuck (Abdominoplasty)
Whether from pregnancy, weight changes, or the aging process, the abdominal area can go through significant changes. But cosmetic surgery can provide a way to restore this core body area to a younger, slimmer, and tighter physique. When you choose a tummy tuck in Meridian at the Leyngold Institute for Plastic Surgery, you give yourself the opportunity to achieve a lasting boost to your abdominal area.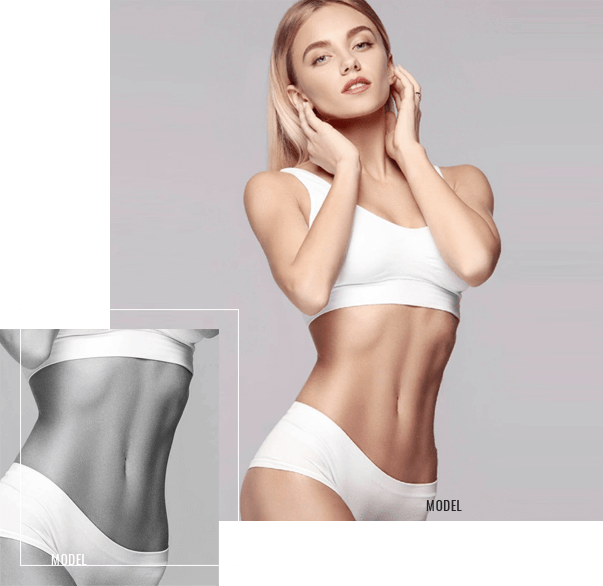 Also known as abdominoplasty, a tummy tuck is a body contouring procedure that can help reduce the appearance of excess fat and loose skin in the abdominal area. It's ideal for women who have stretched abdominal muscles from pregnancy or those who have lost a significant amount of weight and are dealing with excess skin in their midsection. But it can also be a great procedure for men who want to see a tighter, more contoured physique that enhances a masculine aesthetic.
What Are the Benefits of Abdominoplasty?
A tummy tuck can help you achieve a flatter, more toned tummy with improved abdominal definition. The procedure is also great if you're looking to restore elasticity in the tummy area and reduce stretch marks caused by pregnancy or weight gain. Additionally, tummy tucks can help improve your posture and make it easier to fit into clothing you may have been unable to wear before.
Beauty is a good letter of introduction.
Is a Tummy Tuck Procedure

right for me?
If you are looking to improve body contour and reduce excess body fat or skin, a body lift may be an ideal solution. For optimal results, it is important that you maintain a healthy lifestyle with regular exercise and good nutrition even after the body lift procedure. The ideal candidate will also be in good health and have healthy expectations, allowing for a smooth process that brings out positive results. To learn if you are a good fit for the procedure, you can start with a personal one-on-one consultation with Dr. Leyngold.
If you're considering a tummy tuck at our Meridian practice, the experienced team at Leyngold Institute for Plastic Surgery can help guide you in making this decision by providing an evaluation and discussing your aesthetic goals. The first step is to set up your consultation and meet one-on-one with an experienced surgeon at our practice who can help match you with your ideal procedure plan.
The tummy tuck procedure typically takes a couple of hours to complete and is performed under general anesthesia. During the procedure, your surgeon will make a horizontal incision just above the pubic area in order to access the underlying tissue and remove any excess fat or skin. Your surgeon may perform liposuction if necessary. Then, they will reposition and tighten abdominal muscles and use sutures to close the incision.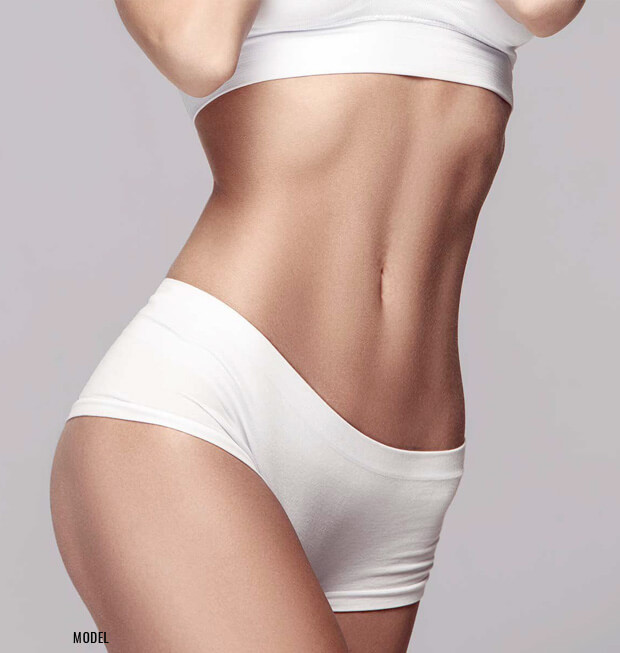 What Is the Recovery Like for Abdominoplasty?
The tummy tuck procedure is usually considered a day surgery, so you can expect to go home the same day after your tummy tuck. Patients will experience some swelling and discomfort in the tummy area that should subside within a few weeks. You should be able to return to light activities shortly after the tummy tuck, but it's important that you avoid strenuous physical activity for at least a few weeks and follow your surgeon's instructions for recovering from tummy tuck surgery. In general, patients can expect to have about two weeks of downtime after the surgery to focus on recovering.
Though some initial tummy tuck results are visible immediately after the procedure, it takes time for swelling to subside and for the final results to show. Patients can expect to see their full tummy tuck results within four to six months after surgery. However, as you continue to recover and see the swelling subside, you can expect gradual improvements every day when you look in the mirror. Tummy tuck results are long-lasting, especially for patients who maintain a healthy lifestyle and consistently healthy diet after the procedure.
Schedule Your Consultation Today
You can take the first step toward getting a revitalized abdominal contour today by 
scheduling your consultation
 over the phone or through our online form. You will meet one-on-one with one of our experienced surgeons to discuss your goals and learn if a tummy tuck in Meridian is right for you. Contact us today to lock in your consultation and get started on achieving a tightened, slimmer contour.
Dr Mark Leyngold is amazing, knowledgeable and easy to work with.
Dr Mark Leyngold is amazing, knowledgeable and easy to work with. The staff are also wonderful, all of them friendly and warm. Shelly went above and beyond working with my insurance company. I appreciate all the care I received.
Slide the arrow to left or right to see before and after results
44 year old female 3 months after abdominoplasty with repair of diastasis recti with Durasorb mesh
A mother of 5 in her 40s 6 months after full lipoabdominoplasty
40 year old female 3.5 months after full abdominoplasty with liposuction of the upper abdomen and flanks.
43 year old female shown 2 months after full abdominoplasty and liposuction of the flanks, lower back and upper abdomen
42 year old six weeks after abdominoplasty and liposuction
42 year old female 4 months after full abdominoplasty with liposuction of the upper abdomen and flanks.
57 year old weight loss patient 3 months after extended "tummy tuck" with liposuction