From sun damage to wrinkles, our skin can go through a wide range of changes over the year. But non-surgical treatments can now allow you to address multiple concerns at once, ranging from skin texture, tone, and pigmentation. So when you choose a chemical peel in Meridian at the 
Leyngold Institute for Plastic Surgery
, you can experience non-surgical skin rejuvenation that brings out the best in your skin.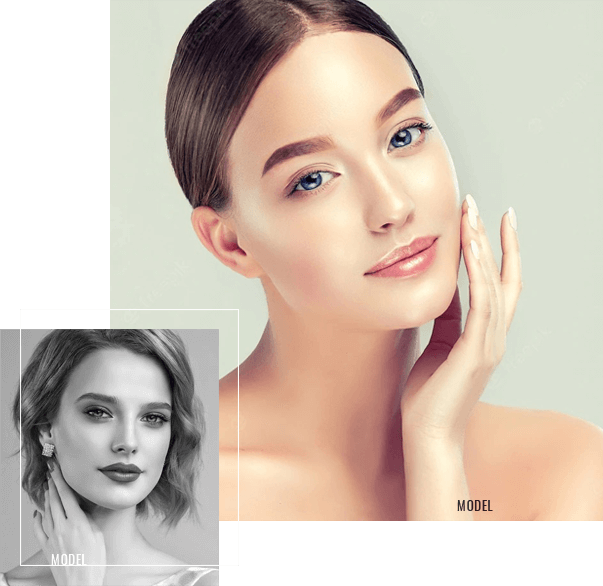 A chemical peel is a cosmetic procedure in which a chemical solution is applied to the skin of the face, neck, or hands. The chemical solution causes the outer layer of dead skin cells to separate and shed off. In turn, this reveals new layers of fresh, healthy-looking skin beneath. While this might sound intimidating at first, the entire process is typically comfortable for most patients. With a series of sessions, this treatment can allow patients to treat a range of cosmetic concerns to help them achieve beautiful, youthful skin.
What Are the Benefits of a Chemical Peel?
Chemical peel can help target several common cosmetic concerns with a well-tolerated non-surgical process. Some of the most frequent patient benefits may include:
Improved appearance of minor facial wrinkles and lines
Reduced pigmentation problems such as sunspots and age spots
Smoother texture to skin
Brighter, more vibrant skin tone
Beauty is an expression of that rapture of being alive.
Is a Chemical Peel Treatment

right for me?
While chemical peels can be beneficial for many healthy adults, the best way to determine if this treatment is right for you is by discussing your unique concerns and goals with a qualified provider. During a chemical peel consultation at our Meridian office, you will have the opportunity to discuss any questions or concerns you may have. Signs that a chemical peel might be right for you include having concerns about:
Dull, lackluster skin
Age spots and freckles
Sun damage or blemishes
Fine lines and wrinkles
Chemical peel use a chemical solution to penetrate the surface layers of skin, helping to exfoliate away dead skin cells and reveal healthy-looking new skin beneath. This treatment is typically well tolerated with minimal discomfort. Immediately following your chemical peel session, you may experience some mild redness on the treated area that should subside within a few days.
As your chemical peel provider, Leyngold Institute can customize your treatment plan to fit your individual needs and goals so you always get the best possible results.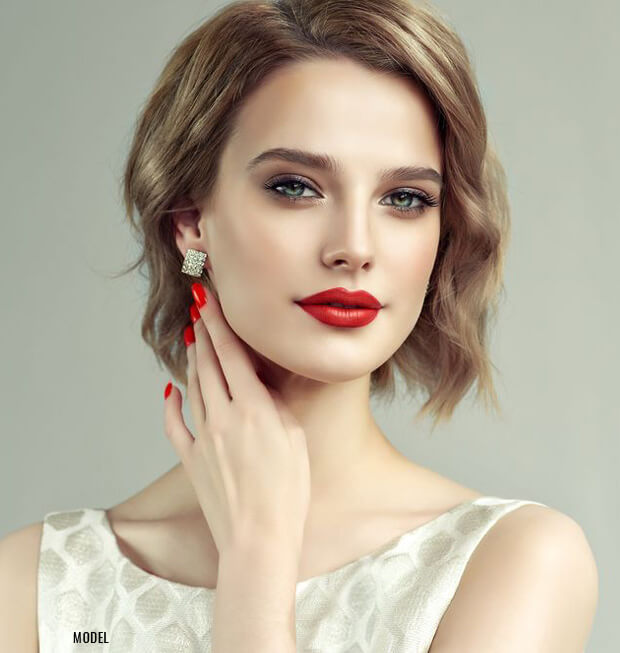 What Is the Recovery Like for a Chemical Peel?
Recovery time for chemical peels will depend on the type of chemical solution used and the depth of penetration into the skin. Most chemical peel patients can expect mild redness, swelling, and some tightness and old skin shedding in the treated area that should fade over a few days. For milder, lighter peels, you can expect a couple days of mild after effects. For deeper peels, you can get more impressive results, but it can take about a week or more for any redness to fully go away. While many patients do not need to have downtime with this procedure, some prefer to take time off from work until their skin is clear again.
Results from chemical peels may begin to be visible shortly after treatment, but your full, optimal results will appear once your skin fully recovers. With a series of chemical peel treatments, you can achieve glowing skin that looks younger and healthier. For the best cosmetic results, it is important to always follow your chemical peel provider's pre- and post-treatment instructions. While you should begin to see results after a single treatment, your final results will depend on your goals and the number of treatments your specialist suggests. By completing your entire set of treatment sessions, you can see more dramatic and longer-lasting results that leave you with vibrant skin.
Schedule Your Consultation Today
You can take the first step toward achieving revitalized skin today by 
scheduling your consultation
 over the phone or through our online form. You will meet one-on-one with one of our experienced surgeons to discuss your goals and learn if a chemical peel in Meridian is right for you. Contact us today to lock in your consultation and get started on trying one of our most popular non-surgical treatments.
Very Nice Experience!! With him and his whole Staff.
Very Nice Experience!! With him and his whole Staff. They make you feel so comfortable and assured that your in great hands I highly recommend him he's on point with his work, also concerned when you talk to him Loved being in their care what an awesome Team!!!.
This wonderful young lady is shown before and 2 months after lower blepharoplasty and 30% TCA chemical peel of her face. She is very happy with her eye appearance and looks more rested and refreshed.
76 year old female 1 month after 30 percent TCA peel, Botulinum Toxin injections to her forehead, glabellar, and peri orbital area and lip filler