It is not uncommon for patients to come to us from other surgeons dissatisfied with their eyelid procedures. Fortunately, there are options for improving upon or correcting the outcome of a previous surgery through revision eyelid surgery. With revision eyelid surgery in Meridian at the 
Leyngold Institute for Plastic Surgery
, you can bring out the results you deserve.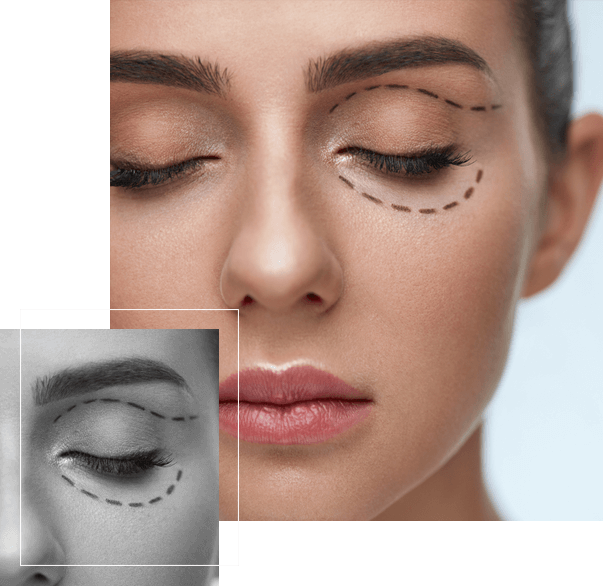 What Is Revision Eyelid Surgery?
Revision eyelid surgery is a corrective procedure performed to improve the results of a previous blepharoplasty or other cosmetic eyelid procedures. In some cases, the original surgeon may not have achieved the desired result. In other cases, the patient may have developed complications or side effects that have affected the appearance of their eyelids after surgery. Revision surgery can be beneficial in both circumstances, helping patients achieve a more natural and pleasing appearance. Whatever has gotten in the way of you enjoying your eyelid surgery results, a revision procedure has the potential to get you the desired outcome.
What Are the Benefits of Revision Eyelid Surgery?
The benefits of revision eyelid surgery will depend on each individual case. In some cases, the surgery may be able to completely correct the problem. In other cases,
it may improve the appearance of the eyelids and help the patient feel better about their appearance.
Revision surgery may also help improve the function of the eyelids and comfort of the eye in some cases.
Be strong. Be confident.
Be the star of your own life.
Is Revision Eyelid Surgery

right for me?
The best way to determine if revision eyelid surgery is right for you is to come in for a consultation. During your consultation, your surgeon will examine your eyelids and discuss your goals for revision eyelid surgery. He will then develop a treatment plan tailored specifically for you, focusing on the exact results you want. If you are unhappy with the results of a previous surgery, you deserve to achieve the results that you want so you can look and feel your best.
Revision eyelid surgery is usually performed as an outpatient procedure. The specific details of your surgery will be determined during your consultation with your experienced surgeon. Revision eyelid surgery usually takes one to two hours to complete. However, this can vary from case to case and depends on factors such as the extent of correction needed. Some patients may need only minor adjustments to bring out the results they want, while others may need more extensive revision.
Patients also have the option to combine a revision procedure with our other surgeries. These combinations are popular because they allow you to see even further improvements, providing your appearance with lasting cosmetic enhancements.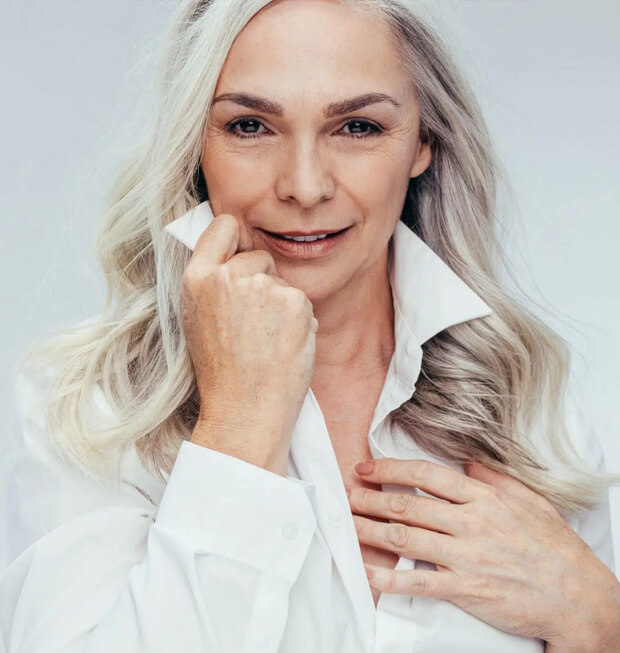 What Is the Recovery Like for a Revision Procedure?
After revision eyelid surgery, you can expect some swelling and bruising around the eyes. These side effects are usually the most notable in the first few days after surgery but will gradually improve over time. Most patients take one to two weeks off from work or their regular activities to allow for proper healing. However, this can vary from case to case and will be discussed with you during your consultation in greater detail based on your individual case.
The results of revision eyelid surgery are typically visible once the swelling and bruising have dissipated. However, it can take several months for the full results to be apparent. Revision surgery is often very successful in achieving the desired results. In some cases, patients may require more than one revision procedure to get the results they want.
At our practice, we understand the frustration that patients can have when they are dissatisfied with previous surgery. That is why we take the time to build a personal rapport with every patient, listening closely and providing open communication about every aspect of treatment. Our goal is to fully understand what you hope to achieve and then do our part to make it finally become a reality.
Schedule Your Consultation Today
You can take the first step toward building your personalized revision plan today by 
scheduling your consultation
by phone or through our online form. You will get to meet one-on-one with one of our experienced surgeons to discuss your goals and learn if revision eyelid surgery in Meridian is right for you. Contact us today to lock in your consultation and move toward finally getting the results you want.
Hands down Dr. Leyngold is one of the best doctors that I've ever visited
Hands down Dr. Leyngold is one of the best doctors that I've ever visited. I started seeing him back in 2017 and make a minimum of two visits each year since. He is caring and honest and looks for the most logical solution. I wouldn't trust anyone else with my eyes or face!