Body fat can be stubborn at the best of times, and many patients find that diet and exercise simply are not enough to get rid of it. But cosmetic surgery can help your body get the contour you want through reliable, effective procedures such as liposuction. When you choose liposuction in Meridian at the Leyngold Institute for Plastic Surgery, you give yourself the opportunity to bring your body into a stunning contour.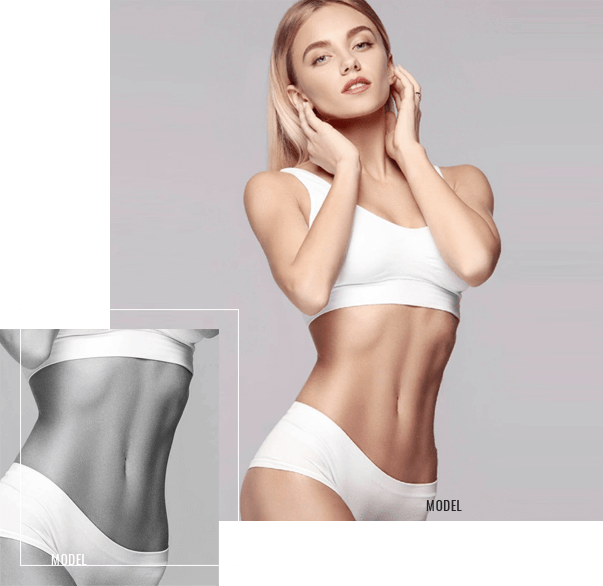 Liposuction is a body contouring procedure that removes fat from specific areas. It is most commonly used to remove excess fat from the abdomen, thighs, hips, buttocks, arms, back, and neck. During liposuction, Dr. Leyngold will target areas of stubborn fat that are resistant to diet and exercise. Liposuction can also be used to sculpt specific body areas, lending balance and shape to the body. It is ideal for patients who are ready to take the next step and finally say goodbye to stubborn fat and achieve the body they deserve.
What Are the Benefits of Liposuction?
There are many benefits to liposuction, including:
Improved body contour and shape
Removal of fat deposits in difficult-to-tone areas
Improved self-esteem and confidence
Decreased health risks associated with excess fat
Long lasting results when combined with proper diet and exercise
If you are ready to take finally see your desired body contour, liposuction may be right for you. To learn more about liposuction in Meridian, contact us today.
I like not only to be loved,
but also to be told I am loved.
Is a Liposuction Procedure

right for me?
The best way to determine if liposuction is right for you is to schedule a consultation with Dr. Leyngold at our practice in Meridian. During your appointment, he will assess your skin quality and body type to ensure liposuction is the most effective solution for achieving your goals. Dr. Leyngold has extensive experience performing liposuction and delivering outstanding results that our patients love. The ideal patient will be in overall good health and close to their ideal body weight. Liposuction can remove stubborn fat, but is best for patients who have done their best to lose weight and just need an additional boost to reach their target weight.
Before liposuction surgery, Dr. Leyngold will provide you with detailed instructions on how to prepare for the procedure, including what medications to take or avoid prior to your liposuction appointment. During liposuction, general anesthesia is typically used and very small incisions are made near the targeted area. Through these incisions, a specialized liposuction device is used to break up the fat cells and suction them out. The liposuction procedure can take anywhere from half an hour to three hours, depending on the number of areas being treated and amount of removed.
Many patients can use liposuction in combination with other procedures to see additional cosmetic improvements. Procedures such as a body lift or tummy tuck can also work with liposuction to improve contours and deliver a stunning figure that can build confidence every time you look in the mirror.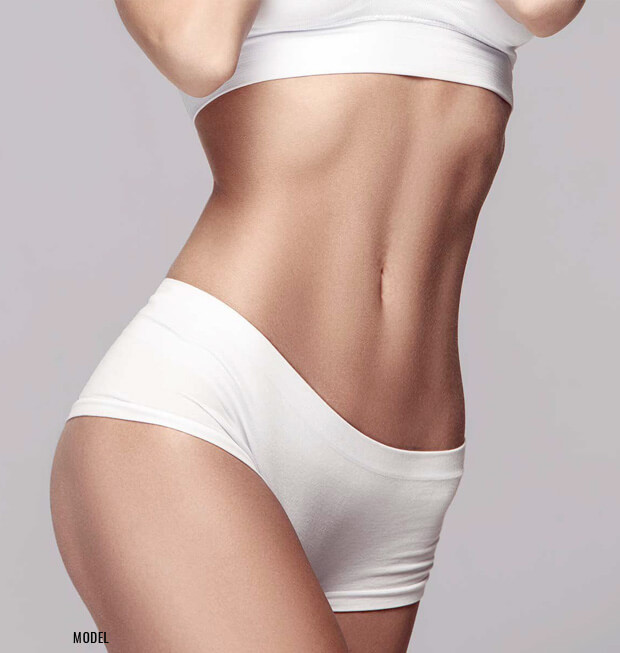 What Is the Recovery Like for Liposuction?
After liposuction, you may experience some swelling and bruising in the targeted area. To minimize any potential discomfort, Dr. Leyngold will provide you with post-operative instructions and potentially prescribe medication. It is important to take it easy for the first few days after liposuction surgery, but most patients can resume their normal activities within one week. We will check on your recovery in follow-up visits, and once you are ready, Dr. Leyngold will let you know when you can return to your full daily activities.
Most patients will be able to see initial results soon after the procedure. However, the full liposuction results may not be immediately visible as it can take the body time to heal and adjust, but once you have recovered from liposuction surgery, you will begin to see a slimmer, more contoured body. The results of liposuction are permanent when combined with healthy diet and exercise habits. The removed fat is gone for good, but it is up to patients to continue with their healthy lifestyle to see results that last for years to come.
Schedule Your Consultation Today
You can take the first step toward tackling stubborn fat today by scheduling your consultation over the phone or through our online form. You will meet one-on-one with one of our experienced surgeons to discuss your goals and learn if plastic surgery in Meridian is right for you. Contact us today to lock in your consultation and get started on achieving a lasting body contour.
They are an amazing institute! I highly recommend them!
Love the staff so much! Dr.Mark is amazing and all the ladies in the office are awesome. I feel like family here! Got lipo suction and I am so happy with the results. They are an amazing institute! I highly recommend them!
56 year old female shown 3 months after inner and outer thigh liposuction.