Achieving your ideal facial contour is more straightforward than many people might think. With a range of cosmetic procedures available, you can bring out your ideal aesthetic and see lasting, improved confidence. When you choose facial implants in Meridian at the 
Leyngold Institute for Plastic Surgery
, you give yourself a path toward crafting your own unique, stunning appearance.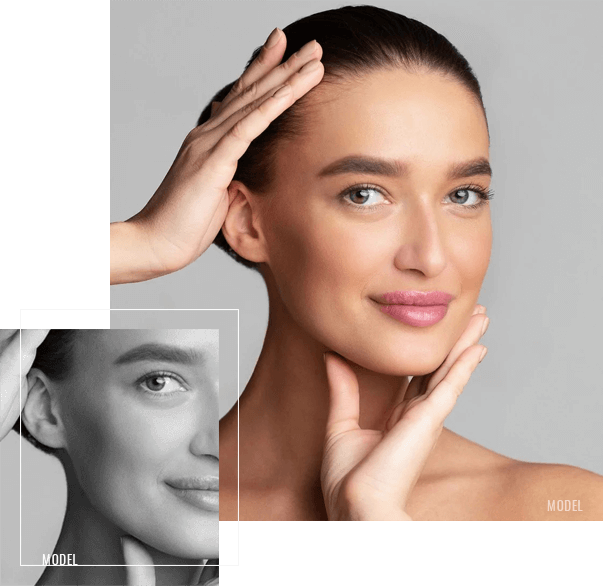 What Is a Facial Implant?
Facial implants are devices inserted surgically to reshape facial contours and provide facial structure enhancement. It is suitable for those who wish to improve facial symmetry, balance facial features, and enhance facial aesthetics. The implants are long-lasting, with many patients seeing benefits from them for a lifetime. They are a popular cosmetic procedure that allows patients to be the masters of their aesthetic, building a look that matches their personal ideals and preferences.
At the Leyngold Institute for Plastic Surgery, we offer a variety of facial implant options, including:
 Cheek implants: Cheek implants are facial implants that can be used to add volume and structure to the cheek area.
Chin implants: Chin implants are facial implants used to strengthen a weak or undefined chin. They can be used to create facial balance and widen a narrow facial structure.
Jaw implants: Jaw implants are facial implants designed to enhance facial width, bring facial balance, and improve facial symmetry.
What Are the Benefits of Facial Implants?
Facial implants provide a range of benefits that can help you feel more confident in your appearance. Some of the most common benefits include:
Characteristics of saline breast implants:
Improved facial symmetry and balance
More defined facial features
Enhanced facial aesthetics
Increased facial contour
I like not only to be loved,
but also to be told I am loved.
Are Facial Implants

right for me?
Facial implants are a great choice for those who wish to improve facial symmetry and facial balance, as well as enhance facial aesthetics. If you're considering facial implants in Meridian, our team at the Leyngold Institute can help you determine if this cosmetic procedure is right for your unique needs. We will also discuss all associated results and benefits that you could see from this procedure as well as options for combining it with other options. We offer a wide range of facial implants to choose from that can be tailored to meet your desired outcome, so you can be fully in control of your unique aesthetic.
The facial implant procedure is usually performed under general anesthesia and typically takes between one and two hours. During the procedure, our experienced facial plastic surgeons will carefully place facial implants in precise positions to create facial structure enhancement. Any incisions are made carefully and hidden so that any scarring will be virtually out of sight.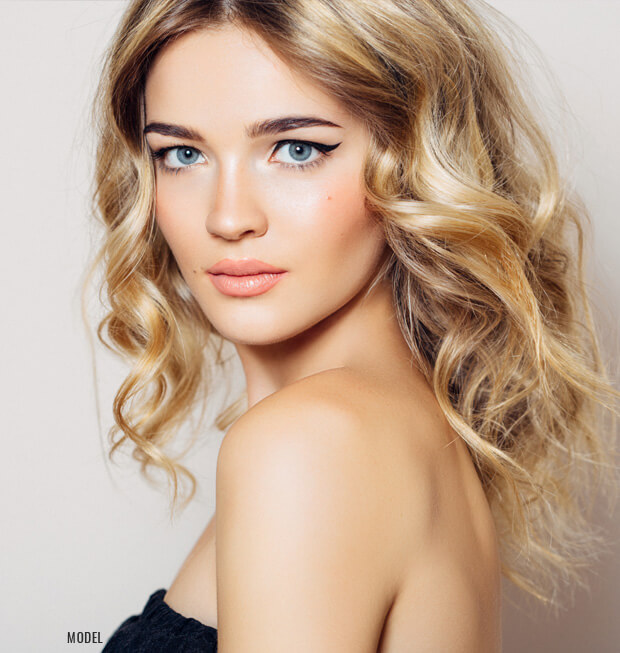 What Is the Recovery Like for a Facial Implant Procedure?
After the procedure, patients can expect swelling, bruising, and some pain for about 1-2 weeks. However, many patients often feel and look well enough to return to some daily activities, such as light work, around only a single week. We will provide detailed instructions on care and recovery to ensure that facial swelling and bruising subside as quickly as possible, while any pain can be managed with oral medication. If you combined this procedure with others, it could affect your overall recovery period and plan.
When Can I See the Results?
The facial implants will be immediately visible after the facial implant surgery. However, facial swelling can affect how your results look for up to two weeks. After this point, you should see full facial structure enhancement with improved facial symmetry and facial balance. Some residual swelling can take a bit longer to go down, but should not significantly impact how your results look. Once your implants are placed, they can provide lasting results for years, as the implants themselves are designed to be durable.
Schedule Your Consultation Today
You can take the first step toward building your personalized facial implant procedure plan today by scheduling your consultation over the phone or through our online form. You will meet one-on-one with one of our experienced surgeons to discuss your goals and learn if facial implants in Meridian are right for you. Contact us today to lock in your consultation and get started on the path to a stunning facial aesthetic.
Very Nice Experience!! With him and his whole Staff.
Very Nice Experience!! With him and his whole Staff. They make you feel so comfortable and assured that your in great hands I highly recommend him he's on point with his work, also concerned when you talk to him Loved being in their care what an awesome Team!!!.
A woman in her early 40s shown 3.5 months after a chin implant, deep plane neck lift and jaw line liposuction