Upper blepharoplasty (Upper lid lift)
If you are experiencing cosmetic concerns related to your upper eyelids, you are not alone. From signs of aging like loose skin to droopy eyelids, our eyelids are vulnerable to a variety of changes.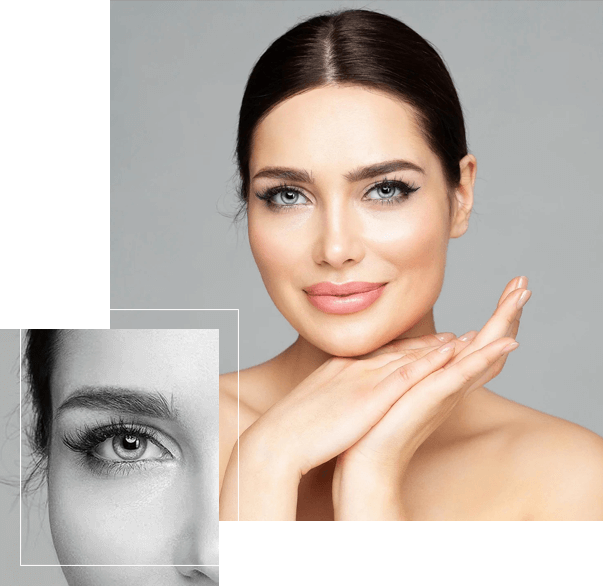 With upper eyelid surgery in Meridian at the 
Leyngold Institute for Plastic Surgery
, you can improve multiple aesthetic concerns at once. By treating one or both eyelids, you can achieve a rejuvenated look that lasts, boosting confidence and satisfaction in your appearance.
What Is Upper Eyelid Surgery?
Upper eyelid surgery, also known as upper blepharoplasty, is a surgical cosmetic procedure designed to improve the appearance of your upper eyelids. Using this single procedure, patients find they can achieve a significant boost in their appearance, matching their inner and outer selves. This procedure tackles several concerns, eliminating them so that you no longer look tired, fatigued, or aged despite feeling the opposite inside.
This surgery can be performed on one or both eyelids, and can address a number of aesthetic concerns, including:
Loose skin on the upper eyelid
Excess fatty deposits on the upper eyelid
Drooping of the upper eyelid
Less risk of rippling
Fine lines and wrinkles around the eyelids
Benefits of Upper Eyelid Surgery
Upper eyelid surgery offers patients a number of benefits, both functional and cosmetic, that they can enjoy for years
following their procedures. In addition to improving your appearance, upper eyelid surgery can also:
Reduce the appearance of wrinkles and fine lines
Eliminate sagging skin on the upper eyelid
Improve vision by clearing the upper field of vision
Create a more youthful and rested appearance
I like not only to be loved,
but also to be told I am loved.
Is Upper Blepharoplasty

right for me?
At the Leyngold Institute for Plastic Surgery, we understand that each patient has unique aesthetic goals. During your consultation, your surgeon will evaluate your specific concerns and develop a treatment plan that is tailored to your needs. In general, upper eyelid surgery is ideal for patients who are in good overall health and who have realistic expectations. Upper blepharoplasty may also be right for you if:
You are bothered by excess skin or fatty deposits on your upper eyelids
You have difficulty applying makeup due to excess upper eyelid skin
Your vision is obstructed by loose skin on the upper eyelid
You want to achieve a more youthful appearance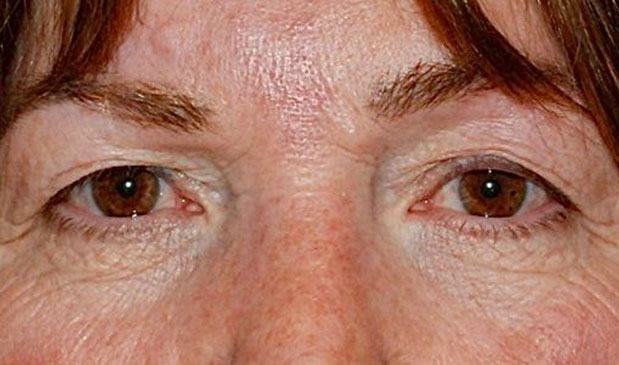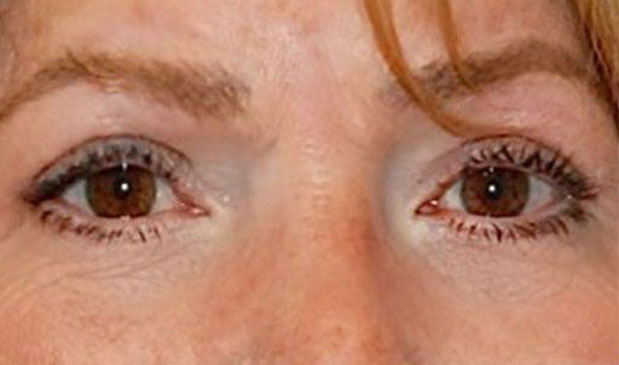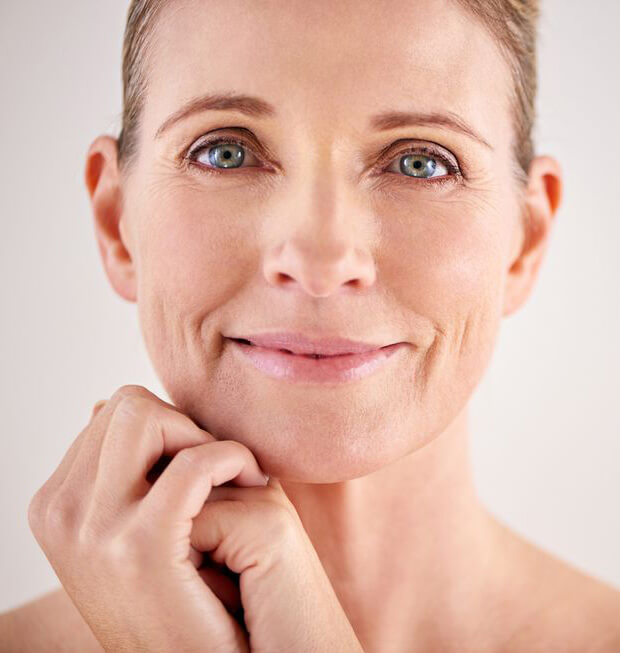 Upper eyelid surgery is typically performed as an outpatient procedure, using local anesthesia with mid sedation. Incisions are made along the natural creases of your upper eyelids, and excess skin and fat are removed. The incisions are then closed with sutures, and any remaining fat is sculpted to create a smooth, natural-looking result. You will be able to return home the same day, though you will need someone to drive you home, ideally a friend or a family member.
Patients can also choose to combine upper blepharoplasty with other cosmetic procedures, such as a lower blepharoplasty, brow lift or facelift, to achieve comprehensive rejuvenation. In these cases, we fully tailor each aspect of your treatment plan to work in balance with every other aspect for a synchronized outcome.
What Is the Recovery Like?
After upper eyelid surgery, you can expect some bruising and swelling around your eyes, which will subside over the course of a few weeks. Most patients take approximately one week off from work and other activities to allow the swelling to subside. During your recovery, be sure to:
Sleep with your head slightly elevated
Apply cold compresses to reduce swelling
Avoid strenuous activity or bending over
If you have any questions or concerns during your recovery, do not hesitate to reach out to our office. We will gladly provide any additional information and can schedule your follow-up appointments to check on your healing progress.
While some changes can be apparent as soon as your surgery is over, your final results will only begin appearing as the swelling and redness go down. Typically, patients can expect to start seeing their rejuvenated look being visible after about one to two weeks. Swelling can take several weeks to a couple of months to fully go down, but you can expect to see gradual improvements daily. Upper eyelid surgery results are typically long-lasting. You may experience some changes in your appearance as you age, but in general, your results should be permanent.
Schedule Your Consultation Today
You can take the first step toward building your personalized treatment plan today by scheduling your consultation by phone or through our online form. You will get to meet one-on-one with one of our experienced surgeons to discuss your goals and learn if upper eyelid surgery in Meridian is right for you. Contact us today to lock in your consultation and move toward a rejuvenated, brighter you.
I am very pleased with my postoperative results after upper eyelid lift
I am very pleased with my postoperative results after upper eyelid lift, brow lift, and neck lift. I look natural, younger, and more rested. I highly recommend Leyngold Plastic Surgery for anyone seeking eyelid or facial rejuvenation procedures.
3 months before and after endoscopic brow lift and upper blepharoplasty