Revisional Ptosis Surgery
If you have had a previous eyelid procedure, it is vital to get the results that you want. But in some cases, patients may come to us from other surgeons, displeased with underwhelming results. That is why we are proud to offer an option for revision surgery, to correct or restore your ptosis surgery results so that you can have an outcome that boosts your confidence and quality of life. When you choose revisional ptosis surgery in Meridian at the Leyngold Institute for Plastic Surgery, you give yourself the opportunity to get the results you wanted.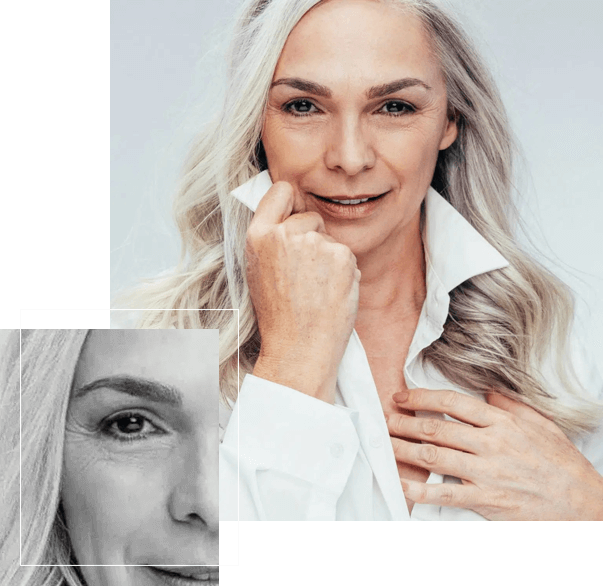 What Is Revisional Ptosis Surgery?
Revisional ptosis surgery is a procedure that can be used to correct or improve upon the results of an earlier eyelid surgery. This revisional surgery is performed when a previous ptosis procedure did not meet expectations, such as eyelids that are uneven or too low. A revision procedure can also address any issues related to scarring due to the original surgery.
At the Leyngold Institute for Plastic Surgery, revisional ptosis surgery is designed to correct any asymmetry and improve the overall appearance of the eyes. Our surgeons have extensive experience in revisional ptosis procedures, allowing them to create the most aesthetically pleasing results possible.
What Are the Benefits of Ptosis Revision?
Revisional ptosis surgery can help to improve the appearance of your eyes, resulting in a more youthful and attractive look. When revisional surgery is performed well, it can enhance the symmetry and overall aesthetic appeal of the face. But it can also provide functional benefits, improving your vision if ptosis was interfering with your sight. It can be a challenge to live with the disappointment of a previous procedure, so you deserve to have someone provide the results you want.
If the path be beautiful,
let us not ask where it leads.
Is a Revision Procedure

right for me?
If you have had eyelid surgery in the past that did not meet your expectations, revisional ptosis surgery may be an option for you. During an initial consultation at Leyngold Institute for Plastic Surgery, your surgeon can take a look at the results of your first procedure and suggest revision techniques to help improve upon the original results. In most cases, we will be able to build a treatment plan that adapts to your specific situation and needs. From minor fixes to major revisions, we have experience in helping patients finally overcome ptosis.
During revisional ptosis surgery, your experienced surgeon will make small incisions in the eyelids to access underlying tissues and muscles. The revision procedure is tailored to each individual patient to give them the most natural and aesthetically pleasing results. Patients can expect their revision procedure to last about 1-2 hours, though this can vary based on the amount of changes required. We never rush any procedures, and especially take the time needed to craft optimal results for revision surgery.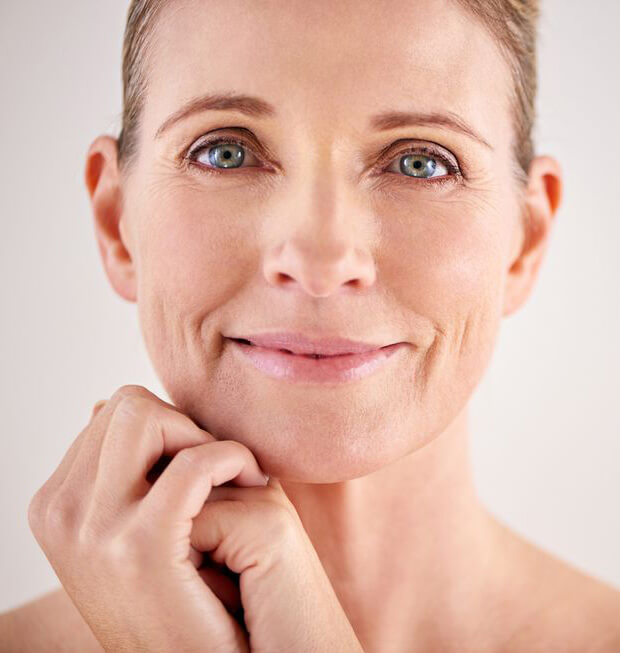 What Is the Recovery Like for a Revisional Droopy Eyelid Surgery?
During recovery, patients may experience temporary soreness, pain, puffiness, or discoloration around the eyes, which should subside within a few weeks. It is essential that you follow all post-operative instructions provided by your surgeon in order to ensure the best results and quickest recovery. Swelling should start to go down after 1-2 weeks, but it may take several months for the revisional operation to settle completely. Once your surgeon has determined you are far enough along with recovery, you will be able to return to your daily routine.
The results of revisional ptosis surgery will begin to be visible as soon as your initial swelling subsides, but it may take some time before you can see the full outcome. That is because even minor swelling may interfere with the immediate appearance, but as this goes away, your revision procedure should start to look more natural and give you the desired aesthetic effect. Once your full results are in, you should be able to enjoy them for years to come. Still, maintaining a healthy lifestyle will help preserve your results and keep your eyelids in better condition.
Schedule Your Consultation Today
You can take the first step toward getting the results you deserve with a revision treatment plan today. Start out by 
scheduling your consultation
 over the phone or through our online form. You will meet one-on-one with one of our experienced surgeons to discuss your goals and learn if a revisional ptosis surgery in Meridian is right for you. Contact us today to lock in your consultation and move toward finally getting the outcome you want.
Very Nice Experience!! With him and his whole Staff.
Very Nice Experience!! With him and his whole Staff. They make you feel so comfortable and assured that your in great hands I highly recommend him he's on point with his work, also concerned when you talk to him Loved being in their care what an awesome Team!!!.
Slide the arrow to left or right to see before and after results