We believe that everyone should have the chance to see an aesthetic they love when they look in the mirror. With non-surgical treatment options, you can achieve impressive cosmetic benefits in quick, convenient treatment sessions. So when you choose dermal fillers in Meridian at the 
Leyngold Institute for Plastic Surgery
, you give yourself the opportunity to see a unique boost to your natural beauty without surgery.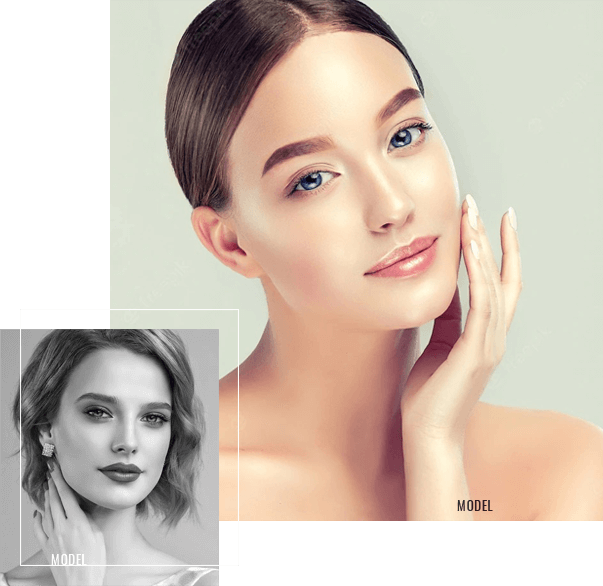 Dermal fillers are a non-surgical treatment used to reduce wrinkles and restore lost volume. The dermal filler is injected into the skin, where it lifts and fills out creases, folds, scars, and other lines that appear on the face over time. Dermal fillers are ideal for many patients because they can provide immediate results with minimal downtime. There are a variety of options available that can provide different boosts to your facial features or fight signs of aging. We work closely with each patient to find the types of fillers that can help them meet their goals and then build a personal treatment plan from the ground up.
What Are the Benefits of Injectable Fillers?
The primary benefit of dermal fillers is the immediate and long-lasting effect they have on wrinkles, scars, and other signs of aging. With injectable dermal fillers, you can see results in just one treatment session with no need for surgery or extended recovery time. Injectable dermal fillers can also adjust facial contours, plump cheeks, restore volume to thinning lips and create a more youthful appearance overall.
If you're interested in dermal fillers in Meridian, the Leyngold Institute for Plastic Surgery is ready to help you meet your desired aesthetic results. We offer dermal filler treatments that are customized to you and can help you achieve a rejuvenated and refreshed look.
Beauty is an expression of that rapture of being alive.
Is a Dermal Fillers Treatment

right for me?
At the Leyngold Institute for Plastic Surgery, we work closely with each patient to see if dermal fillers can be their ideal solution. Our team will take the time to sit down with you and discuss your unique aesthetic goals, skin type, and overall health before deciding if dermal fillers are a good choice for you. We will also provide information on all of our dermal filler options to ensure that you are making an informed decision.
If dermal fillers seem like the right choice for you, contact our office today to schedule a consultation and learn more about dermal fillers in Meridian. We look forward to helping you achieve your ideal aesthetic!
At the Leyngold Institute for Plastic Surgery, our dermal filler treatments sessions are performed in-office and typically take about 30 minutes. The dermal filler is injected directly into the skin, where it can add volume and reduce wrinkles. Patients may experience mild redness or swelling following treatment and should follow aftercare instructions provided by our team for optimal results. Results will usually last up to a year and can be maintained with follow-up dermal filler treatments.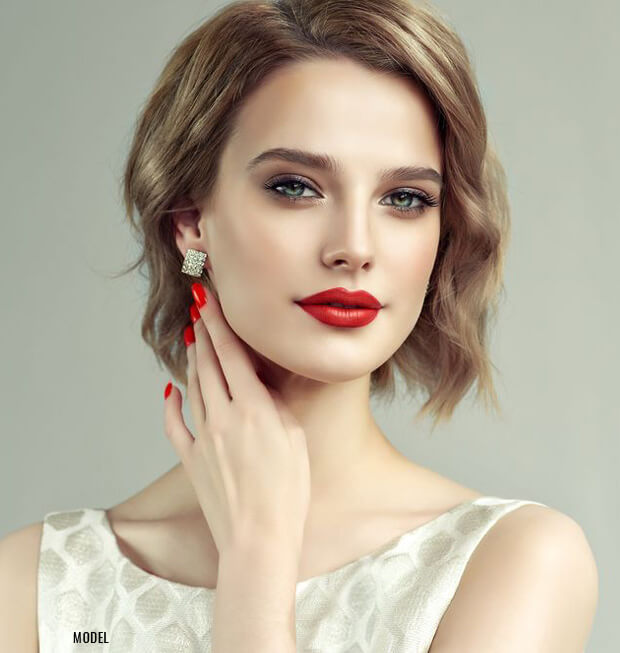 What Is the Recovery Like for a Dermal Filler Treatment?
Dermal filler treatments involve minimal recovery time, so patients can often return immediately to their daily routines. We typically recommend that patients avoid spending too much time in the sun or engaging in strenuous activities for a few days after treatment to ensure optimal results. In addition, dermal fillers contain hyaluronic acid, which is naturally produced by the body, so there is no need for any pre- or post-treatment medication.
The dermal fillers we use at the Leyngold Institute for Plastic Surgery are designed to provide immediate results. As soon as the dermal filler is injected, patients can see a noticeable reduction in wrinkles and other signs of aging. The dermal filler will continue to work overtime to restore lost volume and create a more youthful look with long-lasting results. While the results are not permanent, it is easy and convenient to come in for a touchup treatment to maintain your results or even to try out different treatment options.
Schedule Your Consultation Today
You can take the first step toward getting a personalized aesthetic boost today by 
scheduling your consultation
 over the phone or through our online form. You will meet one-on-one with one of our experienced surgeons to discuss your goals and learn if dermal fillers in Meridian is right for you. Contact us today to lock in your consultation and get started on trying a convenient cosmetic treatment.
Very Nice Experience!! With him and his whole Staff.
Very Nice Experience!! With him and his whole Staff. They make you feel so comfortable and assured that your in great hands I highly recommend him he's on point with his work, also concerned when you talk to him Loved being in their care what an awesome Team!!!.