Facial skin can change a great deal as we age, with wrinkles and loose skin seeming to appear overnight. These changes can gradually lead to an appearance that may be at odds with how alive you still feel inside. When you choose a facelift in Meridian at the Leyngold Institute for Plastic Surgery, you give yourself the chance for a renewed aesthetic that brings out your best.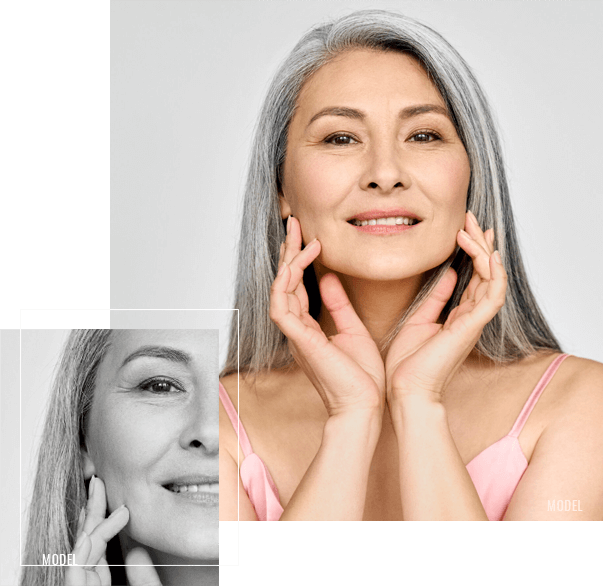 A facelift, also known as a rhytidectomy, is a surgical procedure that helps to reverse the effects of aging and gravity on your facial features. At our practice in Meridian, facelifts are customized to meet each patient's individual needs and highlight their natural beauty. The goal of facelift surgery is to create more youthful facial contours and restore a fresh, refreshed look.
What Are the Benefits of a Facelift?
A facelift may provide you with several benefits that go beyond simply looking younger and fresher:
Improved facial contours and definition
Smoother skin texture
Fewer wrinkles and age lines
Reduced "jowls"
More youthful look
At the Leyngold Institute for Plastic Surgery, our experienced facelift surgeons will create a customized treatment plan to help you achieve the best possible results. We understand that every patient has unique goals and needs when it comes to facelift surgery. As such, we pride ourselves on providing personalized care that is tailored to meet those needs. Contact us today to learn more about our options for facelift surgery and how it can help you look and feel your best.
I like not only to be loved,
but also to be told I am loved.
Is a Facelift

right for me?
Facelift surgery can be a reliable and effective way to reverse the signs of aging for an improved facial aesthetic. However, it's important to consult with an experienced cosmetic surgeon to determine if this procedure is right for you. During your consultation at our practice in Meridian, we will listen intently to your concerns and discuss your aesthetic goals to learn about your unique needs. This will help us to develop a customized facelift plan that is tailored to your individual preferences and expectations. The ideal candidate will also be in generally good health and have realistic expectations for their facelift results.
If you're interested in facelift surgery at Leyngold Institute for Plastic Surgery, contact us today to learn more and get started.
Brow lift
Neck lift
And more
At Leyngold Institute for Plastic Surgery, facelift surgery is performed with the utmost care and attention to detail. Your facelift surgeon will strive to provide optimal results with minimal scarring and downtime.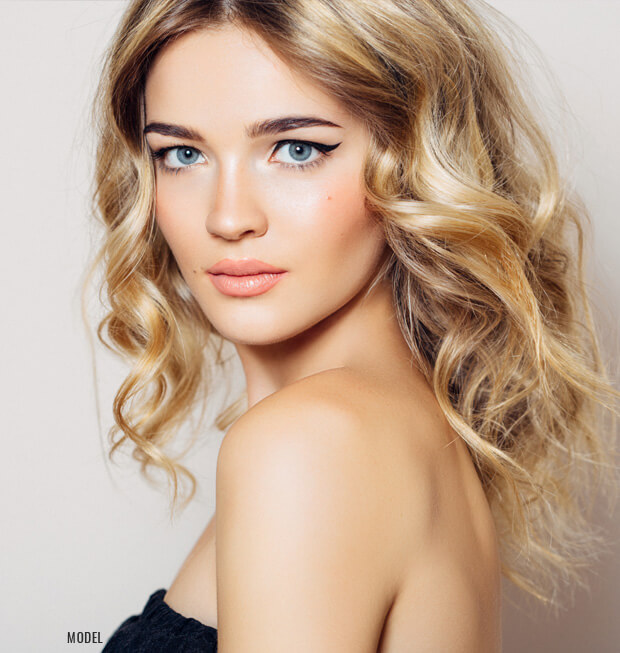 What Is the Recovery Like for a Facelift?
Once facelift surgery is complete, you can expect some swelling and redness around the treatment area to last about 1-2 weeks initially. We also recommend limiting your physical activity and avoiding strenuous activities while you recover to prevent complications and focus on healing. However, most facelift patients can return to their normal routine within one to two weeks, provided that they follow their facelift surgeon's post-operative instructions. We will provide you with full instructions for after your procedure to facilitate a smooth recovery and optimal results.
When Can I See the Results?
The full results of facelift surgery may take several weeks to become fully visible, though some initial results can be seen much sooner. During your facelift recovery, you will start to see gradual improvements in your facial contours, definition, and skin texture. The results of facelift surgery can last for several years with proper care and maintenance and healthy habits and lifestyle choices.
Schedule Your Consultation Today
You can take the first step toward building your personalized facelift treatment plan today by scheduling your consultation over the phone or through our online form. You will meet one-on-one with one of our experienced surgeons to discuss your goals and learn if a facelift in Meridian is right for you. Contact us today to lock in your consultation and get started on the path to a refreshed facial aesthetic.
Highly skilled, genuinely caring, and truly compassionate.
Highly skilled, genuinely caring, and truly compassionate. These two doctors are amazing! Meet this talented team before you see anyone else. It will save you time!
A woman in her late 60s shown about 3 months after a full face and neck lift, endoscopic brow lift and bilateral upper blepharoplasties.
60 -year-old woman about 4 months after Endoscopic brow lift, upper and lower blepharoplasties with fat repositioning,
upper lip lift, full face and neck lift, ear lobe reduction and Blue peel.
Limited Incision Face Lift before and 4 months after the surgery
Shown above is a woman in her 60's about 3 months after undergoing facelift, neck lift, brow lift, upper and lower blepharoplasties, right lower lid festoon resection, upper lip lift and mullerectomies