Nose Surgery (Rhinoplasty)
The nose plays a major role in breathing but also as the centerpiece for our facial aesthetic. Whether genetics or injury has given you a nose that you don't quite love, cosmetic surgery offers a way to bring your facial appearance into full harmony and balance. When you choose a rhinoplasty in Meridian at the 
Leyngold Institute for Plastic Surgery
, you give your facial aesthetic a lasting enhancement that brings out your best.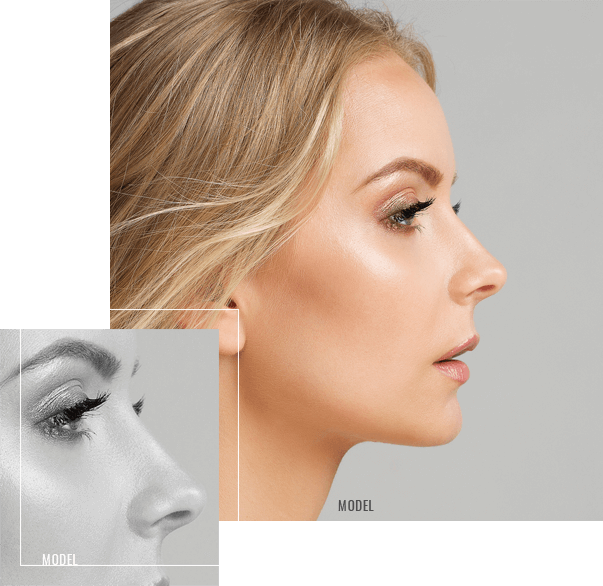 A rhinoplasty, commonly known as a "nose job," is a surgical procedure to reshape the nose. It can help improve the appearance of your nose by addressing issues such as size, shape, and contour. Rhinoplasty can also improve breathing problems caused by structural defects in the nose.
At The Leyngold Institute for Plastic Surgery, rhinoplasty is one of our most popular cosmetic surgery procedures. Our experienced and board-certified plastic surgeons use the latest techniques and technology to help you achieve the best rhinoplasty results.
What Are the Benefits of Rhinoplasty?
Rhinoplasty can improve aesthetic issues of the nose, such as its size, shape, or contour. In some cases, rhinoplasty can also improve breathing difficulties caused by structural problems in the nose. With rhinoplasty, you may experience improved confidence in your appearance and enhanced self-image. One reason patients also love this procedure is that it can provide permanent results that stand the test of time.
It's not the having, it's the getting.
Is a Nose Job right for me?
Rhinoplasty may be right for you if you would like to improve the appearance of your nose or correct a structural defect that's causing breathing problems. During your rhinoplasty consultation, our medical team will assess factors such as skin elasticity and facial structure before recommending a treatment plan. It is also important to be in good overall health at the time of surgery to reduce the risk of complications. We also advise patients to avoid smoking, as this can interfere with recovery (and results!).
If you're interested in rhinoplasty in Meridian, contact the Leyngold Institute of Plastic Surgery to schedule a consultation today! Our knowledgeable and experienced plastic surgeons will work with you to help you get the best rhinoplasty results through a procedure tailored to your unique needs.
Rhinoplasty is typically performed under general anesthesia, though local anesthesia combined with sedation can sometimes be used. During the rhinoplasty procedure, incisions will be made inside the nostrils or across the base of the nose. Skin and tissues are then gently reshaped to create a more symmetrical appearance or make adjustments according to your goals. In some cases, additional bone or cartilage may be harvested from another area of the body and transplanted to the nose to help improve shape.
Once your procedure is complete, the incisions will be closed with sutures. Typically, you can expect your nose job procedure to last about two hours, though this varies depending on the exact specifications of your procedure. If you are combining your nose procedure with other cosmetic surgeries, this can also affect the duration.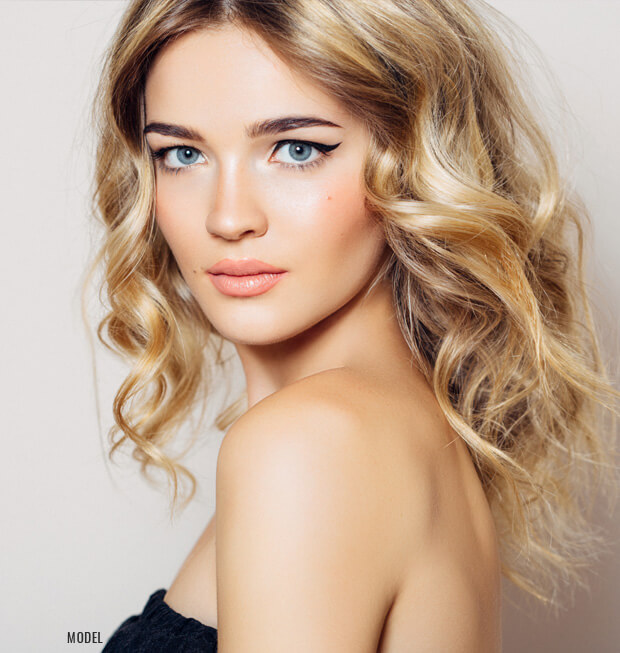 What Is the Recovery Like for a Nose Job?
You may experience some swelling and bruising around your nose for several weeks after your rhinoplasty. During this time, it's important to take extra care of your nose, avoiding activities that could put extra strain on the area. After your surgery, you will be given pain medication to manage any discomfort and your surgeon will provide full instructions on how to move along your recovery. Most patients can expect to take about two weeks off from work and usual activities during the initial recovery period. It may take some patience, but the results are well worth the wait.
Your nose job results should begin to become visible within a few weeks as the initial swelling goes down. In most cases, the full results may take several months to be fully apparent as your nose heals and any residual swelling fades. But you can expect to see gradual improvements as the swelling goes down day by day. Your rhinoplasty results should be long lasting and can help you feel more confident in your appearance for years to come!
Schedule Your Consultation Today
You can take the first step toward building your personalized nose job treatment plan today by scheduling your consultation over the phone or through our online form. You will meet one-on-one with one of our experienced surgeons to discuss your goals and learn if a rhinoplasty in Meridian is right for you. Contact us today to lock in your consultation and get started on bringing out the best of your facial beauty.
If you are on the fence, get a consultation and let them wow you! You won't be disappointed!
Dr. Mark Leyngold recently did my rhinoplasty and the outcome has exceeded my expectations. I had extensive functional loss which he was able to restore. For the first time in my adult life, I can breathe well! His level of talent is incomparable. This is the first and only world class medical practice I have found in Idaho!! Everyone from the front desk, business office and medical team were incredible.
42 year old male shown 3 months sp closed rhinoplasty
67 year old man shown 5 months after closed rhinoplasty.
62 year old female 10 months after revision rhinoplasty after having it done years ago by another provider.
Both septal and ear cartilage were used to provide structural support for her nose and improve her breathing.
24 year old female shown 5 months after functional rhinoplasty to improve her breathing.
Nasal collapse was improved with cartilage grafting and improved nasal support. Patient's breathing significantly improved.
22 year old female shown 6 months after closed rhinoplasty.
Her surgery involved dorsal hump reduction, tip elevation with cartilage grafting and nasal shortening.
A mother in her 20s shown 2 months after functional closed rhinoplasty.
Rib cartilage was used in her case to add definition and shape to her nose