Having a dynamic facial contour can be a striking way to bring out the best of your natural beauty. For many patients, their buccal fat pad may naturally be larger, causing a rounder face that no amount of diet or exercise can slim down. But when you choose buccal fat removal in Meridian at the Leyngold Institute for Plastic Surgery, you can see stunning results and a renewed facial contour through a single procedure.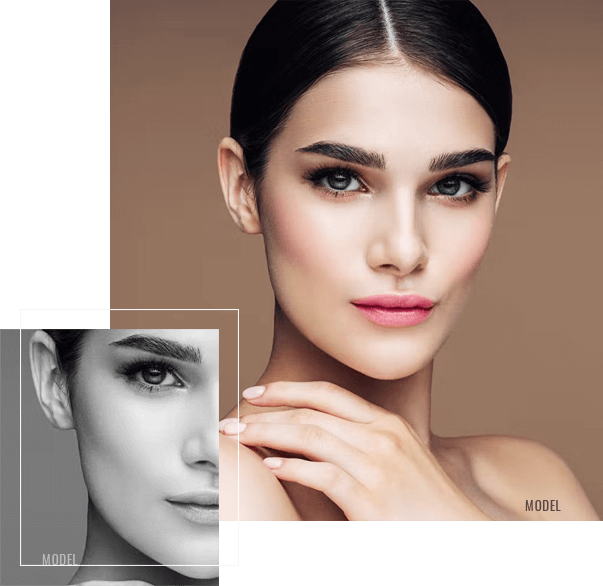 What Is Buccal Fat Removal?
Buccal fat removal is a facial procedure that removes buccal fat pads from the buccal spaces of your cheeks. The buccal fat pads are small pieces of fatty tissue located in the inner cheeks just below the cheekbones. This procedure can help create a more sculpted, chiseled look to the mid-face and restore a youthful contour. It can provide benefits to a wide range of patients, creating a permanently slimmer contour through a single effective procedure.
At the Leyngold Institute for Plastic Surgery, we utilize buccal fat removal to reduce fullness and unlock the potential of a more attractive facial shape. Our experienced plastic surgeon will tailor the buccal fat removal procedure to each patient's individual needs in order to achieve the desired aesthetic outcome,
What Are the Benefits of Buccal Fat Removal?
At the Leyngold Institute for Plastic Surgery, buccal fat removal can provide a range of aesthetic benefits, including:
A more sculpted mid-face contour
A thinner and sharper jawline
Less fullness in the cheeks and around the mouth
More defined cheekbones and a younger-looking face
A more balanced facial profile 
Buccal fat removal can be reliable and effective when performed by a skilled and experienced surgeon. Due to the techniques, there is minimal downtime needed for recovery and any scarring is hidden. It's a great alternative to traditional facial liposuction if you want to reduce fullness in your cheeks without the need for general anesthesia or lengthy recovery times.
Be strong. Be confident. Be the star of your own life.
Is Buccal Fat Removal

right for me?
If you are interested in buccal fat removal as a way to achieve a more sculpted mid-face contour, then this procedure may be the right choice for you. The first step is to schedule your consultation with one of our surgeons at the Leyngold Institute. Our experienced plastic surgeon will evaluate your unique facial characteristics and develop a personalized treatment plan that is tailored to meet your individual goals. We work with you to understand your goals and match you with your ideal procedure based on your target outcomes.
The buccal fat removal procedure typically takes about one hour to complete. During the procedure, our plastic surgeon will make a small incision inside of your mouth or inside of your cheeks. The buccal fat pad is then carefully removed through this incision in order to reduce fullness around the mid-face region. Once the buccal fat pad has been removed, we close the incision with sutures. After your procedure, Dr. Leyngold will examine your results and if everything looks good you can return home that same day.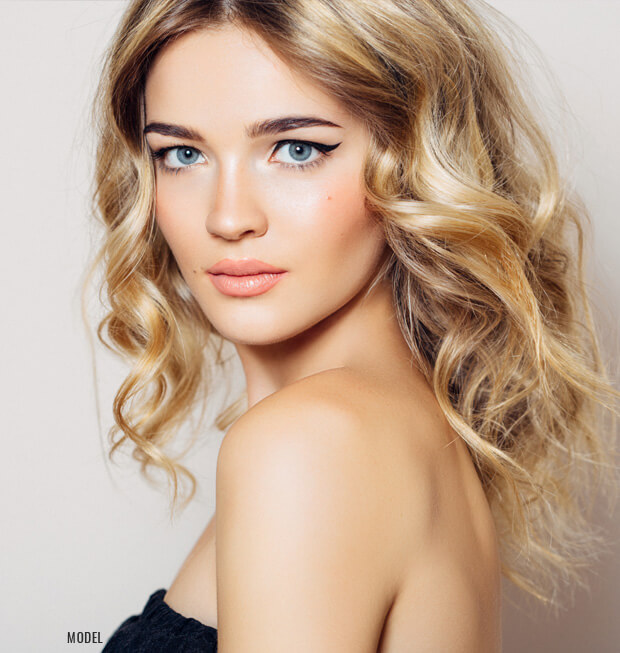 What Is the Recovery Like for Buccal Fat Removal?
Recovery time will depend on the individual, but buccal fat removal is typically an outpatient procedure. After your buccal fat removal procedure, you can expect some swelling and bruising in the area around your cheeks and mouth. This should subside within a few days of the procedure and you should be able to return to your normal activities relatively quickly. However, you will still need to follow your post-procedure instructions carefully to ensure your results turn out as well as possible.
While the removal of the fat pad instantly changes your facial contour, you will need to wait for the swelling to go down before your results become fully apparent. Typically, your buccal fat removal results start to be visible about a week after the procedure. The full results of buccal fat removal will become more visible over time as swelling subsides and your face continues to contour itself. Once the buccal fat pad is removed, it will not grow back so the changes you see should be permanent. Weight fluctuations can still change your facial contours though, so we recommend maintaining a healthy lifestyle.
Schedule Your Consultation Today
You can take the first step toward getting a honed facial contour today by scheduling your consultation over the phone or through our online form. You will meet one-on-one with one of our experienced surgeons to discuss your goals and learn if plastic surgery is right for you. Contact us today to lock in your consultation and get started on seeing a stunning new facial aesthetic.
Dr Mark Leyngold is amazing, knowledgeable and easy to work with.
Dr Mark Leyngold is amazing, knowledgeable and easy to work with. The staff are also wonderful, all of them friendly and warm. Shelly went above and beyond working with my insurance company. I appreciate all the care I received.