It is more common than many people expect for men to develop breasts. While the condition is not physically dangerous, it can have a significant psychological impact and affect your quality of life and self-confidence. When you choose gynecomastia reduction in Meridian at the Leyngold Institute for Plastic Surgery, you give yourself the opportunity to bring your body into alignment with your ideal self.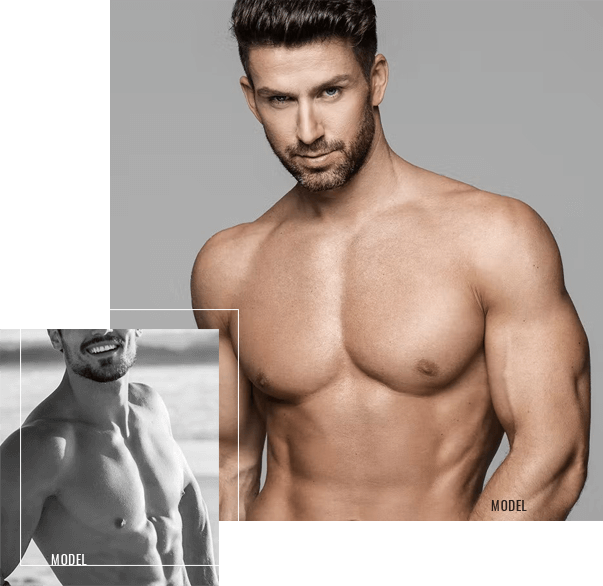 What Is Male Breast Reduction?
Male breast reduction, clinically known as gynecomastia excision, is a procedure performed to reduce male breasts that are abnormally large or have an undesirable shape. Gynecomastia is a condition caused by either hormone imbalance or genetic factors.
At the Leyngold Institute for Plastic Surgery in Meridian, gynecomastia surgery involves removing glandular tissue and sometimes fat from the male chest to achieve a more masculine, contoured look. The technique used will depend on the amount of breast tissue present, skin quality and desired outcome.
What Are the Benefits of gynecomastia Reduction?
Gynecomastia reduction offers a variety of benefits, including improved self-esteem and body image. The procedure can also help to improve male chest contours by creating smoother and more sculpted lines.
Benefits you can see include:
Achieve male chest contours that better reflect your gender identity
Improved confidence with clothing options
Reduced physical and emotional discomfort
Improved male chest contours
A more flattering male chest shape and improved body image
If you're looking for gynecomastia reduction in Meridian, contact the Leyngold Institute for Plastic Surgery today to learn more about our services. Our board-certified plastic surgeon will work with you to create a tailored male breast reduction plan that meets your individual needs and goals.
If the path be beautiful,
let us not ask where it leads.
Is gynecomastia reduction

right for me?
If you are struggling with enlarged male breasts, gynecomastia  reduction may be right for you. People of any age can experience gynecomastia, but it is particularly common among adolescent boys going through puberty.
If you're interested in gynecomastia reduction in Meridian, contact the Leyngold Institute for Plastic Surgery today to learn more about the procedure and see if it is right for you. An ideal candidate will be in overall good health and have positive, realistic expectations about what the procedure can do.
At the Leyngold Institute for Plastic Surgery, gynecomastia reduction is usually performed under general anesthesia and outpatient settings. The exact procedure and details of recovery will be discussed during your initial consultation. In general, gynecomastia reduction can be an overall safe and effective way to improve male chest contours giving you the body shape you desire. Generally, a procedure will last about 2 hours, though this can vary depending on the extent of reduction needing and your individual physical traits.
Some patients also enjoy combining this procedure with others, such as a body lift or tummy tuck to further enhance their aesthetic. In these cases, the procedure can take a bit longer but will provide significant aesthetic benefits for years to come.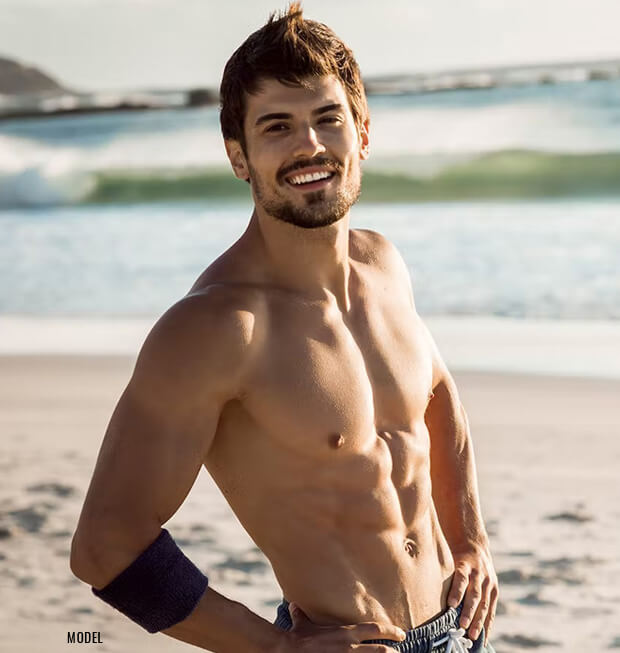 What Is the Recovery after Gynecomastia Reduction?
The male breast reduction recovery process will depend on the type of procedure you undergo. Dr. Leyngold will provide detailed postoperative instructions to help ensure a successful healing and recovery period.
Generally, gynecomastia reduction patients can return to their normal activities in about two weeks and resume more strenuous activity within four to six weeks. Your doctor may also recommend wearing a compression garment to help minimize swelling and encourage the skin to heal properly.
The male breast reduction results can be seen immediately after surgery, although they will continue to improve as the swelling subsides over time. The male chest contours you achieve should be permanent, though it is important to maintain a stable weight with healthy diet and exercise to maintain the results. Most patients will be able to see their final results after about 3 months when all swelling has subsided, but you can expect to see continual improvements especially if liposuction was performed.
At the Leyngold Institute for Plastic Surgery, we understand that male breast reduction is a personal decision. Our experienced plastic surgeon will work with you to create a male chest contouring plan tailored specifically to your body and goals.
Schedule Your Consultation Today
You can take the first step toward building your personalized gynecomastia plan today by scheduling your consultation over the phone or through our online form. You will meet one-on-one with our experienced surgeon to discuss your goals and learn if gynecomastia reduction in Meridian is right for you. Contact us today to lock in your consultation and get started on unlocking your best.
Highly skilled, genuinely caring, and truly compassionate.
Highly skilled, genuinely caring, and truly compassionate. These two doctors are amazing! Meet this talented team before you see anyone else. It will save you time!
24 year old male shown 3 months after excision of bilateral gynecomastia and chest liposuction
50 year old 4 months after bilateral gynecomastia reduction
Young man in his early 20s shown 3 months after gynecomastia excision and chest liposuction.