While having large breasts can be the right choice for many people, it depends on your individual situation. For many patients, their breast size and weight can cause a range of both physical and cosmetic concerns that only increase with each passing year. When you choose breast reduction in Meridian at the Leyngold Institute for Plastic Surgery, you give yourself the opportunity to restore balance and comfort to your body.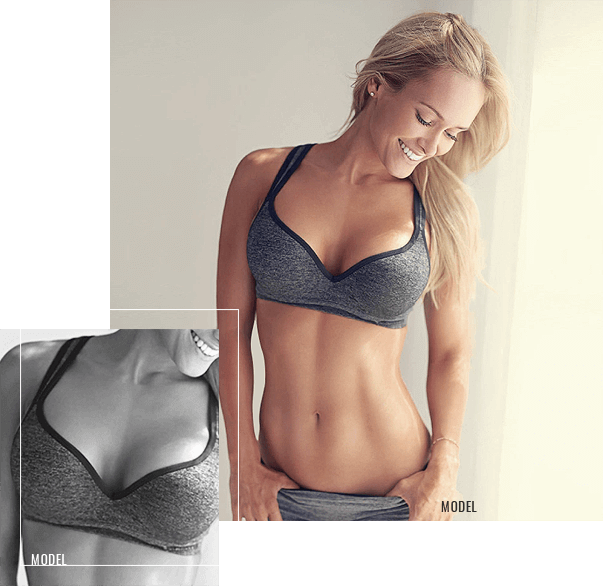 What Is Breast Reduction?
Breast reduction is a procedure designed to reduce breast size and reshape the breast. This can be done by removing extra skin, tissue, or fat from your breast. The goal of breast reduction surgery is to improve the overall shape, size, and position of the breast while preserving natural breast tissue as much as possible.
What Are the Benefits of Breast Reduction?
There are many possible benefits of breast reduction surgery, which include both physical and psychological improvements. These can include:
Alleviating physical discomfort associated with having large breasts.
Reducing breast size and changing breast shape to better fit your body frame.
Improving self-esteem and feeling of femininity by having smaller, more symmetrical breasts.
Increasing the ability to exercise and participate in physical activities with ease.
Dr. Leyngold is an experienced breast reduction surgeon who understands the effects large breasts can have on your life, as well as how breast reduction surgery can positively transform it. He will work together with you to create a customized treatment plan that meets your individual needs and goals.
If the path be beautiful,
let us not ask where it leads.
Is Breast Reduction

right for me?
If you are unsatisfied with the size and shape of your breast, breast reduction surgery may be an appropriate choice for you. During a consultation with Dr. Leyngold, he will assess your health and medical history to determine if breast reduction is best for you. Some signs that breast reduction could be right for you include:
Having breast size that does not fit your body frame.
Having one or both breasts being too heavy, causing chronic back and neck pain or discomfort.
Feeling uncomfortable about breast size, which can lead to self-esteem issues.
Having difficulty finding clothes that fit correctly due to breast size
We understand that breast reduction is a highly personal decision — one that requires a good deal of commitment in order to choose. That is why we work closely with each patient to ensure they fully understand the procedure and what it can do. We happily answer any questions and take any additional steps needed to reduce any anxiety you may have.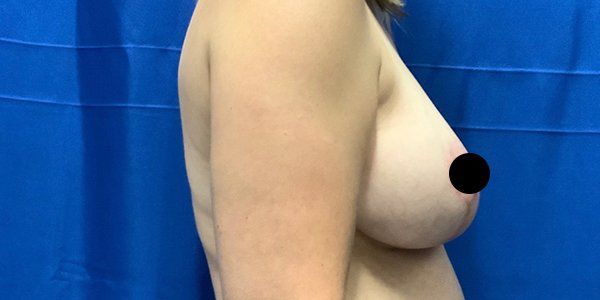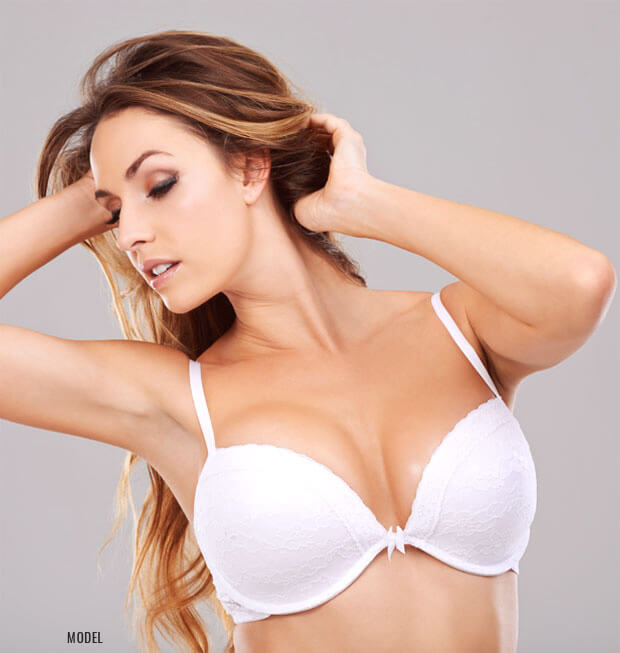 Dr. Leyngold will administer general anesthesia during breast reduction surgery, after which he will begin the procedure by making incisions in the breast area. The size and type of incision depend on the individual patient's needs and goals. After creating the necessary incisions, Dr. Leyngold will remove excess breast tissue, fat, and skin to create a breast size that better fits the patient's body frame. He will then close the incisions and apply dressings or bandages to the area.
The entire process typically takes about three hours, but this can vary, especially if combined with other procedures.
What Is the Recovery Like for Breast Reduction?
After breast reduction surgery, Dr. Leyngold will provide you with personalized aftercare instructions for optimal healing and recovery. This may include the use of compression bandages or dressings, breast reduction bras for additional support, and medications to reduce the risk of infection.
Most patients will experience some discomfort and pain in the breast area following breast reduction surgery — this is normal as your body begins to heal from the procedure. Swelling and bruising in the breast area may also occur during this time, but will gradually go down in the coming weeks.
When Can I See the Results?
You will see the results of breast reduction surgery immediately following the procedure. However, your breast will continue to heal and swell for up to three months. By this time, you should be able to notice a significantly reduced breast size, as well as an improved breast shape.
For more information about breast reduction surgery and whether it is right for you, contact Dr. Leyngold today to schedule a consultation! We look forward to helping you achieve breast reduction results that meet your expectations and goals.
Schedule Your Consultation Today
You can take the first step toward getting a healthy breast size today by scheduling your consultation over the phone or through our online form. You will meet one-on-one with one of our experienced surgeons to discuss your goals and learn if plastic surgery is right for you. Contact us today to lock in your consultation and get started on building a personalized aesthetic.
DR. LEYNGOLD MADE ME FEEL VERY COMFORTABLE AS WELL AS HIS STAFF ON BOARD.
I contacted Dr. Leyngold's office to see about correcting my reconstruction that was done else where and by another doctor. Dr Leyngold made me feel very comfortable as well as his staff on board. He also explained everything to me about what he would be doing when I was ready for surgery. Dr. Leyngold made sure to ask if I had any additional questions. I am very pleased with his work!.
38 year old female only 2 months after bilateral breast reduction
A woman in her 40s is shown 3 months after bilateral breast reduction
34 year old 3 months after bilateral breast reduction. Over 2 pounds removed from each breast
Shown is a woman in her 40s 3 months after bilateral breast reduction