The neck is especially susceptible to signs of aging, and the skin can quickly become wrinkled or loose. But cosmetic surgery allows you to reverse those changes and restore a refreshed and youthful appearance to the neck and jawline area. When you choose a neck lift in Meridian at the Leyngold Institute for Plastic Surgery, you give yourself the opportunity for a renewed aesthetic that brings out your best.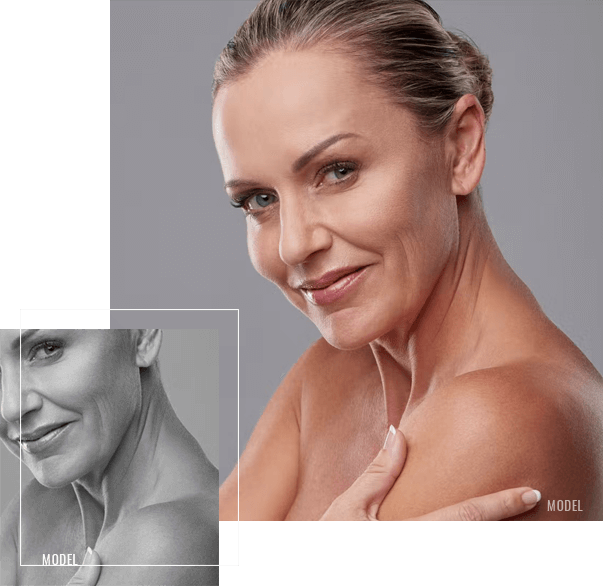 A neck lift is a procedure that helps reduce the appearance of wrinkles, fine lines, and sagging skin in the neck area. This procedure can help improve neck definition, tighten lax neck muscles or tissues, as well as minimize neck fat pockets and jowls. It remains one of the most popular cosmetic procedures for the way it delivers consistent, long-lasting results for an improved aesthetic. It is also readily combined with other procedures, such as a facelift, to provide improved results and a wonderfully renewed appearance.
Our neck lift surgeon at the Leyngold Institute for Plastic Surgery has years of experience in providing excellent neck lift results. Our team is dedicated to your safety and satisfaction throughout your treatment, offering personalized care and attention for the best possible experience and outcomes.
What Are the Benefits of a Neck Lift?
Neck lifts remain a widely popular procedure due to the consistent and lasting results the surgery can deliver.
Choosing neck lift surgery may help you enjoy a wide range of benefits, including the following:
A more youthful neck area that is free from wrinkles and sagging skin.
Improved neck definition with tighter neck muscles and reduced fat pockets.
Enhanced jawline contouring for increased definition.
Long-lasting results that remain visible for years after your procedure.
The possibility to combine a neck lift with other procedures, such as a facelift.
If the path be beautiful,
let us not ask where it leads.
Is a Neck Lift

right for me?
A neck lift is ideal for individuals who are looking to reduce wrinkles, sagging skin, and neck fat in the neck area and jawline. It can also be used to help improve neck definition and enhance your overall facial aesthetic to bring out the best of your natural features. Individuals must meet certain health requirements before undergoing neck lift surgery, as well as be committed to maintaining a healthy lifestyle after their procedure.
To learn if this procedure is right for you, you can schedule your consultation to meet with a surgeon one-on-one. After a full conversation, you can learn more about our options and be matched with a procedure that will help you meet your goals.
The neck lift procedure typically takes around 2 hours to complete, though this varies based on your unique plan. The exact process may vary depending on the individual's needs, but generally begins with anesthesia before we make targeted incisions and reposition neck muscles and tissues. Finally, excess skin is removed or tightened where necessary to deliver a contoured result. While neck lift surgery is outpatient, we suggest patients plan for a full recovery period of 2 to 3 weeks. If you combine procedures, some factors can vary, but we will provide you with full information before your procedure begins.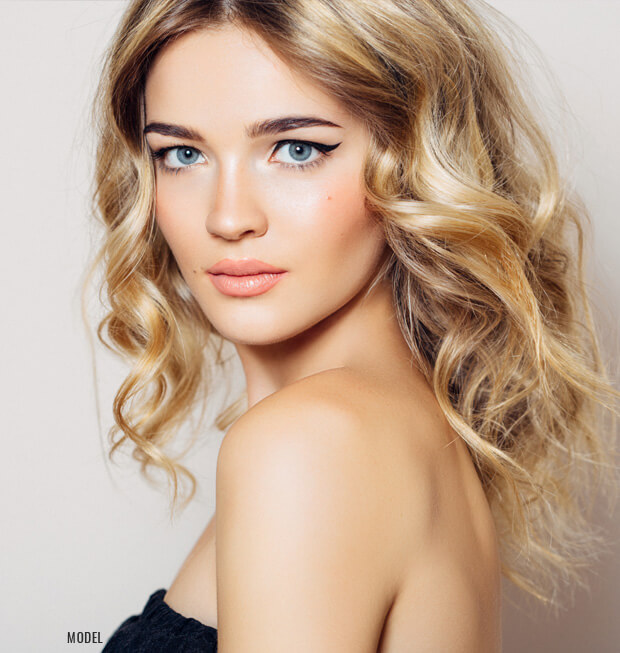 What Is the Recovery Like for a Neck Lift?
The recovery for neck lift surgery can vary with each individual and will be based on the extent of your procedure. You can expect some initial discomfort, swelling, and bruising in the neck area as you heal. To reduce potential side effects or complications, patients should follow their doctor's post-operative instructions closely and take time to rest. It is also important to avoid any strenuous activity while recovering, only returning to your routine once you have your surgeon's approval.
When Can I See the Results?
Most neck lift patients begin to see results soon after surgery, though the full results may take some time to be fully visible once the swelling has gone away fully. You should see initial results within a week or two once your swelling subsides, and your final results will be visible in the coming weeks. Most of our neck lift patients enjoy long-lasting, natural-looking results that maintain their appearance for years following treatment.
Schedule Your Consultation Today
You can take the first step toward building your personalized neck lift treatment plan today by scheduling your consultation over the phone or through our online form. You will meet one-on-one with one of our experienced surgeons to discuss your goals and learn if a neck lift in Meridian is right for you. Contact us today to lock in your consultation and get started on unlocking your best.
DR. LEYNGOLD MADE ME FEEL VERY COMFORTABLE AS WELL AS HIS STAFF ON BOARD.
I contacted Dr. Leyngold's office to see about correcting my reconstruction that was done else where and by another doctor. Dr Leyngold made me feel very comfortable as well as his staff on board. He also explained everything to me about what he would be doing when I was ready for surgery. Dr. Leyngold made sure to ask if I had any additional questions. I am very pleased with his work!.
This very pleasant 62-year-old gentleman is shown before and 2 months after a neck lift procedure. Neck lift was done through an incision under the chin and in front of the ears. Patient is very happy with his rejuvenated neck as are we.
62 year old male 3 months after deep plane neck lift, temporal eyebrow lift and upper blepharoplasty
Shown above is a woman in her 60's about 3 months after undergoing facelift, neck lift, brow lift, upper and lower blepharoplasties, right lower lid festoon resection, upper lip lift and mullerectomies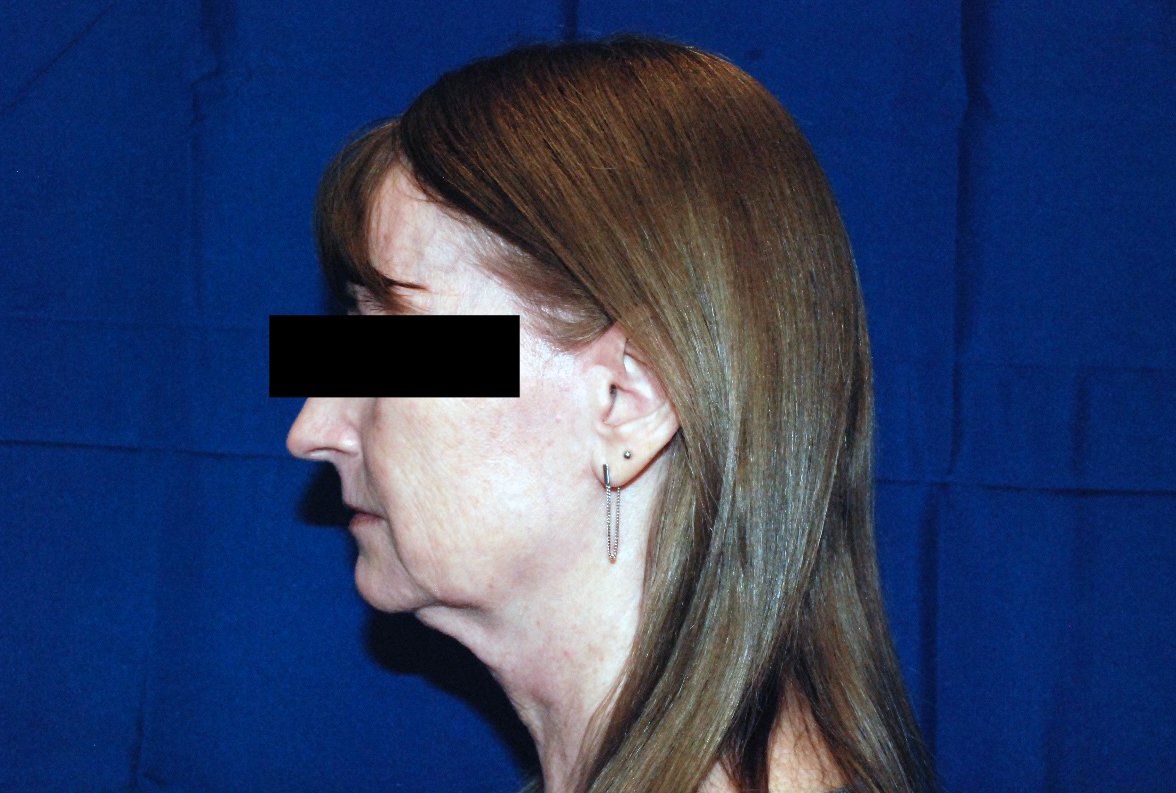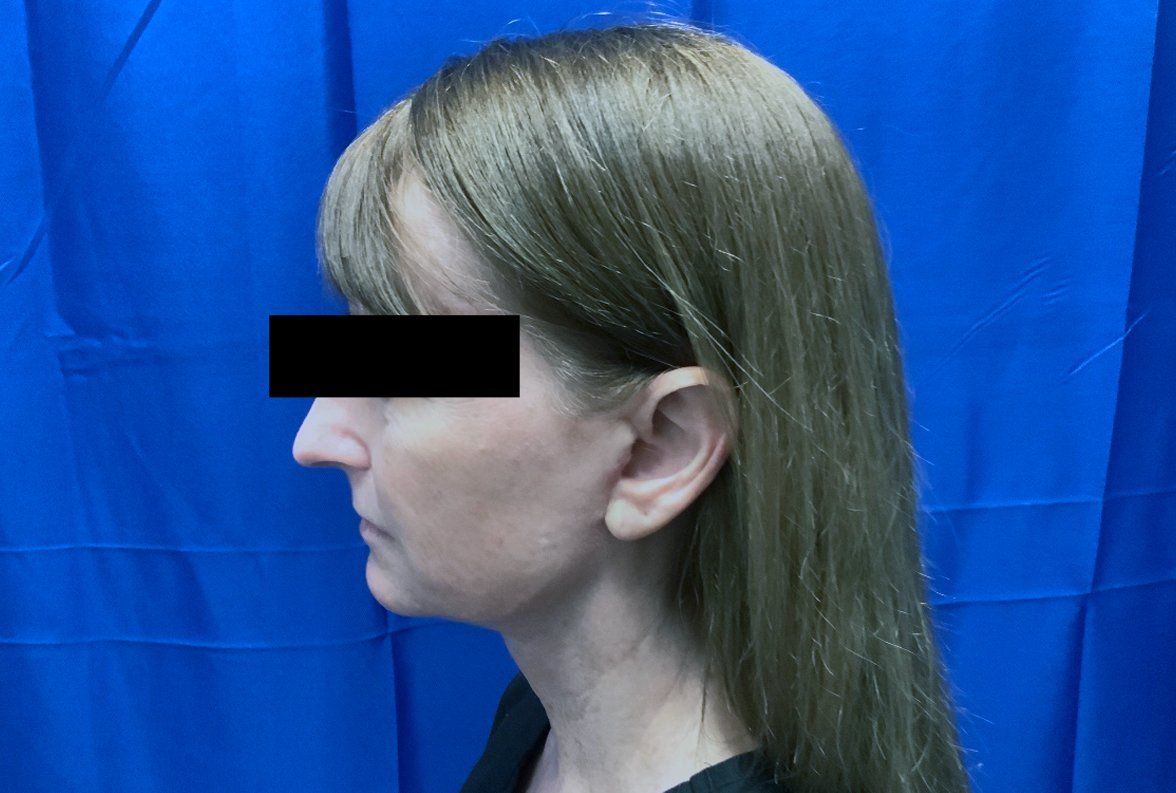 6 Weeks After a Deep Plane Neck Lift