Eyelid surgery is a way for anyone to achieve a rejuvenated appearance, regardless of sex or gender. With male blepharoplasty in Meridian at the 
Leyngold Institute for Plastic Surgery
, you can tackle a range of concerns while keeping a distinctly masculine aesthetic. Your surgeon can tailor the procedure to account for the unique structures of the male eyelid to provide a personalized result that leaves you with a more youthful, lively appearance.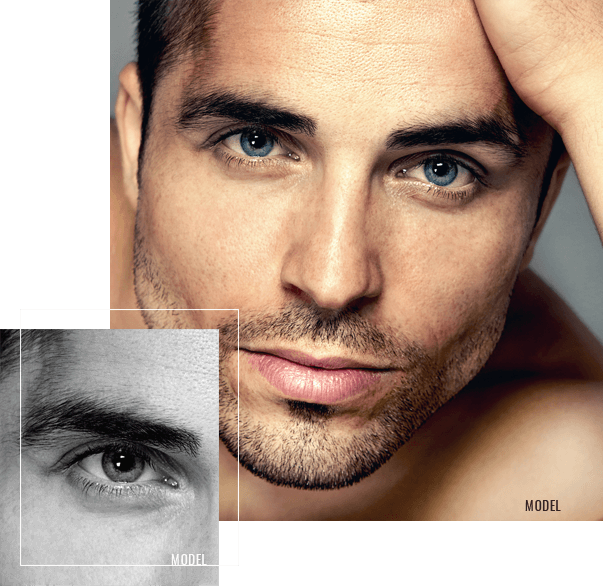 What Is Male Eyelid Surgery?
Male blepharoplasty, or eyelid surgery for men, is a type of cosmetic procedure that addresses issues in the upper or lower eyelids. This can include removing excess skin and fat, as well as addressing any sagging or drooping. The goal of male blepharoplasty is to create a refreshed appearance that still looks natural and masculine, reducing signs of aging while staying true to what makes your appearance unique. Your surgeon adapts the procedure to account for the unique structures of the male eyelid, preserving your natural look while restoring it to a refreshed and more lively state.
What Are the Benefits of Male Blepharoplasty?
There are many reasons why someone might choose to undergo male blepharoplasty. In some cases, it may be due to functional concerns, such as difficulty seeing because of excess skin in the upper eyelids. For others, the goal may be strictly aesthetic, such as wanting to look more rested or rejuvenated. Male blepharoplasty can address both of these concerns and provide a range of benefits, including:
A more youthful appearance
Reduced wrinkles and lines around the eyes
Elimination of excess skin and fat around the eyelids
A refreshed, more awake appearance
Improved self-confidence
Improved peripheral vision
Male blepharoplasty can be an excellent way to address a range of concerns and achieve your desired results.
If the path be beautiful,
let us not ask where it leads.
Is Male Blepharoplasty

right for me?
The ideal candidate for male blepharoplasty is a man who is unhappy or concerned with the way his eyelids look. This could be due to excess skin or fat, or simply because of the effects of aging or skin damage. Good candidates for male blepharoplasty should be in generally good health and have realistic expectations for the results of the surgery. Male blepharoplasty is a safe and effective way to achieve a more youthful appearance without looking overdone. If you are considering male blepharoplasty in Meridian, contact the Leyngold Institute for Plastic Surgery to schedule a consultation.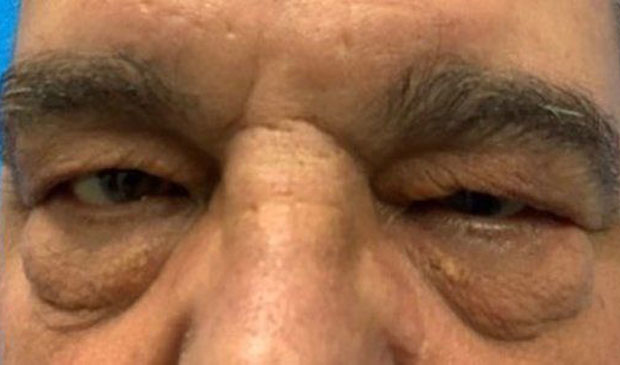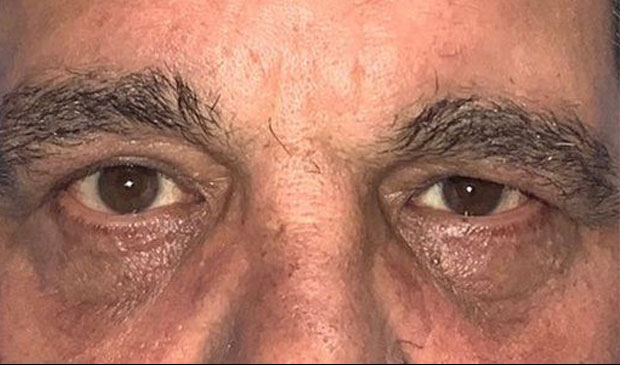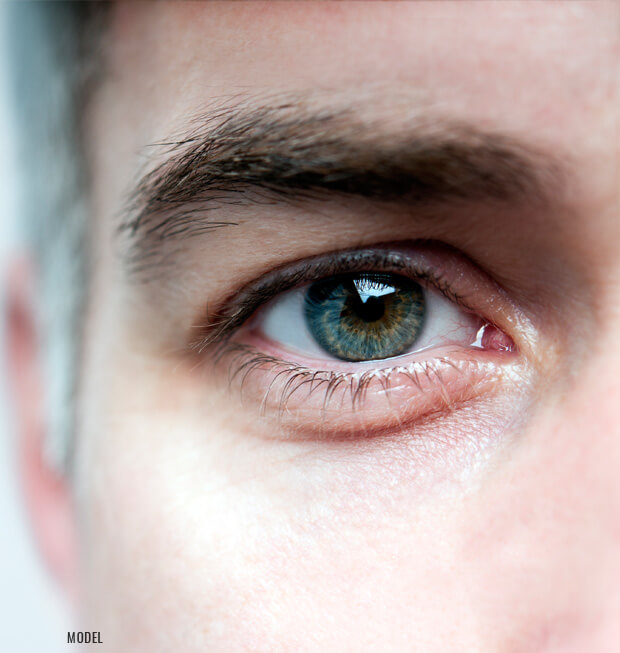 Male blepharoplasty is typically performed using either local anesthesia with sedation or general anesthesia. The type of anesthesia will be determined based on your individual case and preferences. During the surgery, your surgeon will make incisions in the natural creases of your eyelids. Through these incisions, he will remove any excess skin or fat. Skin incisions will then be closed using sutures. Typically, the surgery lasts about 1 hour, though this can vary based on your plan and if you will combine it with other procedures at the same time.
What Is the Recovery Like?
After your surgery, you can expect some swelling and bruising around your eyes. This will usually subside within a week or two. You will also have some temporary numbness in the area, which is normal. During your recovery, it's important to sleep with your head slightly elevated and avoid strenuous activity or rubbing your eyes. Your surgeon will give you specific instructions on how to care for your incisions and what activities to avoid.
Patients usually take about 1-2 weeks off from work to allow their bodies to focus on recovery. By resting and following your post-op instructions, you will see a shorter recovery period overall while also improving your final outcomes and results.
Some initial results of your male blepharoplasty will be visible immediately after surgery. However, it can take several weeks for the swelling and bruising to subside enough that you can really see your final results. As the swelling goes down, patients can expect to see the starting results within about one week, with continued improvements as the swelling goes down. Once your final results are in the open, you can expect to enjoy your restored or enhanced appearance for years. You can help maintain your results by sticking to a healthy lifestyle and avoiding things that can damage your eyelid skin, such as smoking, excessive sun exposure, or injuries.
Schedule Your Consultation Today
You can take the first step toward building your personalized treatment plan today by scheduling your consultation by phone or through our online form. You will get to meet one-on-one with one of our experienced surgeons to discuss your goals and learn if male blepharoplasty in Meridian is right for you. Contact us today to lock in your consultation and move toward a rejuvenated, luminous you.
Ilya Leyngold is terrific to work with.
Before and after photos, 6.5 weeks after surgery. Huge difference in my peripheral vision. I would highly recommend this surgery for 70 year old farts like be with hooded brows. Ilya Leyngold is terrific to work with.