Ptosis can be a struggle, both physically and mentally. If eyelids droop too much, they can interfere with your vision. But just as importantly, this condition can impact how you feel about your appearance. Eyelid ptosis or droopy eyelids can leave patients looking tired or disinterested when they feel nothing of the sort. With droopy eyelid surgery in Meridian at the 
Leyngold Institute for Plastic Surgery
, you can see a dramatic improvement in your eyelid area.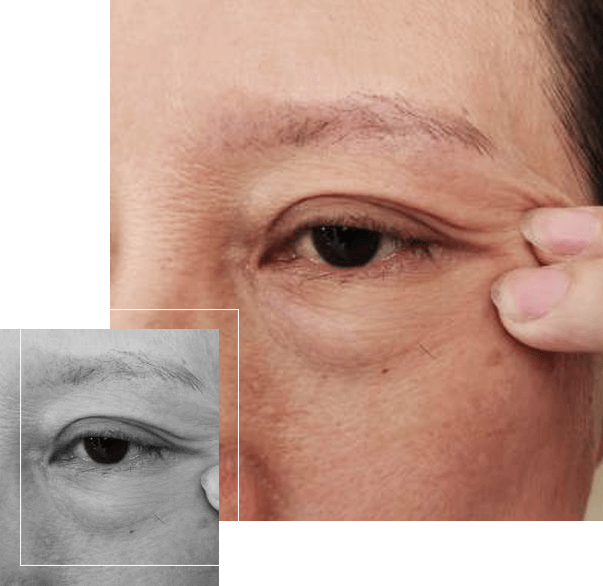 What Is Eyelid Ptosis Surgery?
Eyelid ptosis surgery, also known as ptosis repair, is a cosmetic and functional procedure that addresses sagging or drooping eyelids. Ptosis can be caused by several things, including natural aging, weakening of the levator muscle (eyelid muscle that lifts upper eyelid), trauma, neurologic conditions, and more. Whatever the cause, ptosis surgery can take years off your appearance and give you a refreshed, alert appearance that matches how you feel inside. For those patients with severe ptosis, this procedure can also result in improved ability to read and drive.
What Are the Benefits of Droopy Eyelid Surgery?
Aside from the obvious benefit of improved appearance, ptosis eyelid surgery can also help with:
Improved vision if droopy eyelids were blocking vision
Better peripheral vision
A more youthful appearance
Increased self-confidence
One of the hardest aspects of living with droopy eyelids is the clash between how a patient looks and how they actually feel. This contrast between a tired-looking expression and a lively inner life can be a burden. But this procedure is ideal for helping restore your appearance to a vibrant state that matches your inner self.
If we don't change, we don't grow. If we don't grow,
we aren't really living.
Is Droopy Eyelid Surgery

Right for Me?
If you are considering eyelid ptosis surgery, the best way to know for sure if it is the right procedure for you is to come in for a consultation at our office in Meridian. During your consultation, we will take a close look at your unique situation and discuss all of your options with you. We want you to feel confident and informed about every aspect of your procedure, so you can know precisely the benefits and expected outcomes. If droopy eyelids are affecting your quality of life in any way, this procedure could be what you need to take back control. Contact us today to get started with your personal, one-on-one consultation with an experienced ptosis surgeon.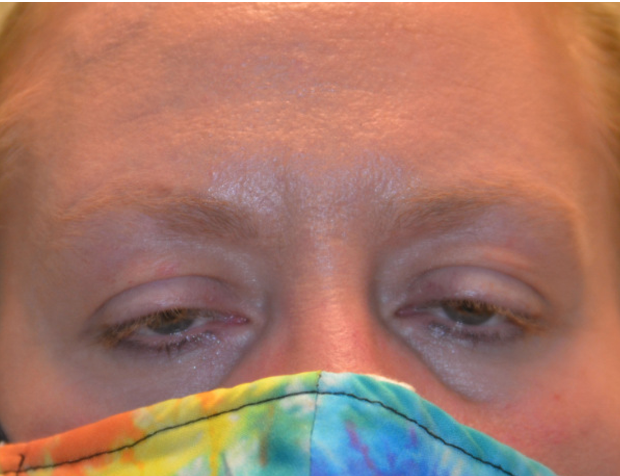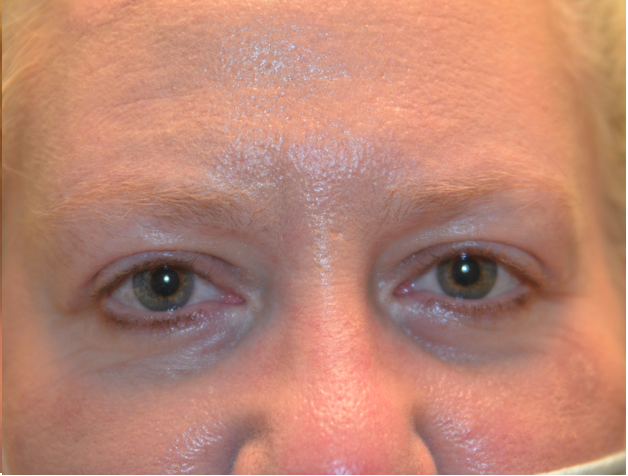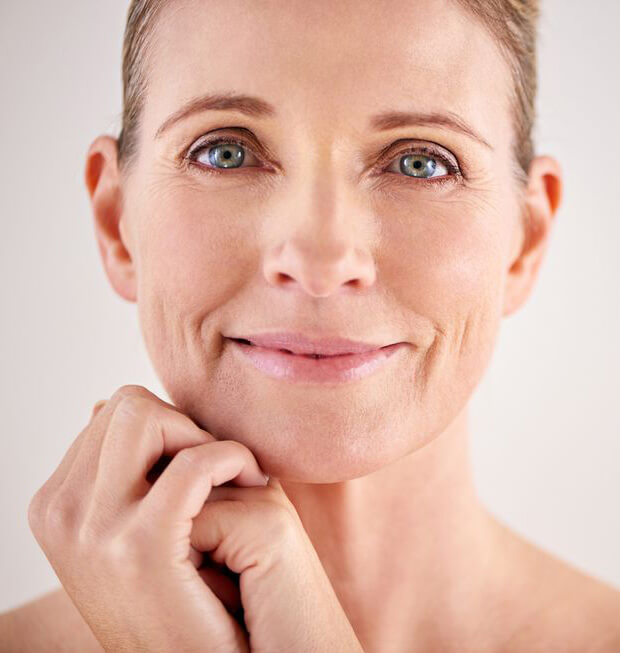 During ptosis surgery at our practice, your surgeon will make an incision on the inside of the upper eyelid ("scarless" ptosis repair) or in the natural crease of your upper eyelid. He will then tighten the affected muscle. The incision will be closed with tiny stitches. The entire procedure usually takes about 30 minutes, and can be done under local anesthesia with sedation or general anesthesia. Some patients prefer to combine ptosis repair with other cosmetic procedure(s) to create an even further enhanced outcome, and this may increase surgery time. Generally, you will be able to return home the same day as your procedure and begin focusing on recovery.
What Is the Recovery Like?
After ptosis surgery, you will need to take it easy for the first few days while your body heals. During this time, you may experience some swelling, bruising, and discomfort, but this can all be managed with medication prescribed by your surgeon. It is important to keep your head slightly elevated as much as possible during the first few days to help reduce swelling. Most patients take about one week before feeling completely back to normal and ready to resume all regular activities, though two weeks is also within the norm.
Droopy eyelid surgery results are usually immediately visible to some extent, although it may take some time for all the swelling to go away so that the final results can be seen. As with any cosmetic procedure, it is important to have realistic expectations for your ptosis surgery results. During your consultation and pre-operative appointments, your surgeon will go over what you can expect from your ptosis surgery so there are no surprises. In general, eyelid ptosis surgery will provide a more youthful and alert appearance that can boost how you feel about your looks overall.
Schedule Your Consultation Today
You can take the first step toward building your personalized ptosis treatment plan today by scheduling your consultation by phone or through our online form. You will get to meet one-on-one with one of our experienced surgeons to discuss your goals and learn if droopy eyelid surgery in Meridian is right for you. Contact us today to lock in your consultation and move toward giving your eyes a vibrant boost.
The entire staff and the doctor's are so amazing and caring, beyond words! They are a talented group with huge hearts and I could not love them more!
If anyone is looking for a plastic Surgeon or anything they offer, look no more!! The entire staff and the doctor's are so amazing and caring, beyond words! They are a talented group with huge hearts and I could not love them more! I had to reschedule my surgery due to illness and Dr. Ilya called me himself to make sure I was ok and was there anything they could do! Great bedside manner and that means a lot!! I will be rescheduling asap, I would only trust this group!!! I cannot say enough about them, they are all the best!!