The forehead has a lot of pressure to look good, but it can develop wrinkles even at an early age. It also is vulnerable to having excess skin and damage from the sun. Combine these and it can lead to an aged appearance quicker than in other areas. But with a brow lift in Meridian at the Leyngold Institute for Plastic Surgery, you can see a dramatic improvement in your forehead area.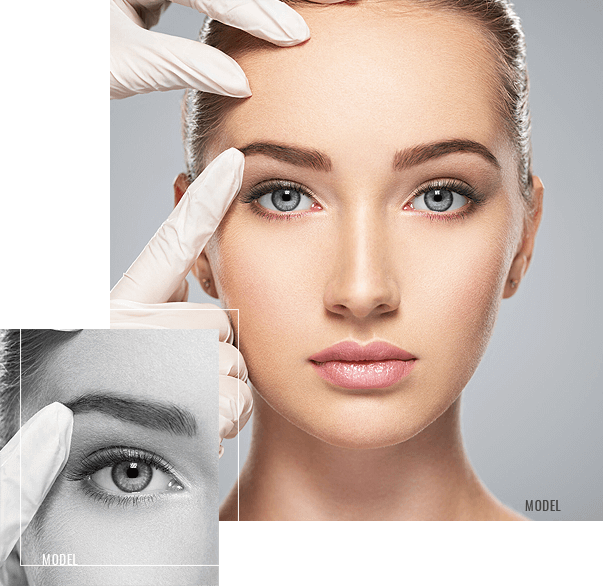 A brow lift is a cosmetic procedure that modifies the position of the forehead skin and brow area. It can be done by repositioning the skin and adjusting the tissues in the area. The brows are lifted to a higher position and reshaped to create a natural and rejuvenated look. More rested and youthful appearance helps improve your self-confidence and self-esteem.
Patients also can see additional benefits by combining a brow lift with other cosmetic procedures that we offer such as blepharoplasty and face lift. When used together, these individual procedures can bring out enhanced and balanced results that build on one another.
What Are the Benefits of a Brow Lift?
A brow lift may provide a number of benefits, including:
Reduce the appearance of wrinkles and fine lines in the forehead area
Lift and reshape sagging brows to a more youthful position and appearance
Improve the overall look of your face
Help you feel better about your appearance
Give you a refreshed and rejuvenated look
Improve peripheral vision
If you are interested in a brow lift in Meridian, or any of the other cosmetic procedures we offer, please contact us today to schedule a consultation. We would be happy to answer any questions you have and help you determine if this is the right procedure for you.
Please do not hesitate to discuss any questions or concerns you may have regarding surgery with Dr. Ilya or Mark Leyngold.
The world's big and I want to have a good look
at it before it gets dark.
Is a Forehead Lift Right for Me?
Many patients can prove to be good candidates for a forehead lift and will see great improvements by choosing it. If you are bothered by any of the following forehead issues, you may be a candidate for brow lift surgery:
Excess fullness in the brow area
Deep furrows or wrinkles between the brows and across the forehead
Low or sagging brows
Hooding, fullness, and excess skin in the upper eyelids
During your consultation, the doctor will examine your forehead and brow area. He will also ask about your goals for surgery and go over the potential risks and side effects associated with brow lift surgery. In general, brow lift candidates should be in good physical health and have realistic expectations for what brow lift surgery can achieve.
Brow lift surgery is typically performed as an outpatient procedure, which means you will be able to go home the same day as your surgery. A typical procedure usually takes one to two hours to complete, but this can vary based on your individual plan and if you want to combine other surgeries. The type of brow lift you have will determine how your surgeon accesses the brow and forehead tissues.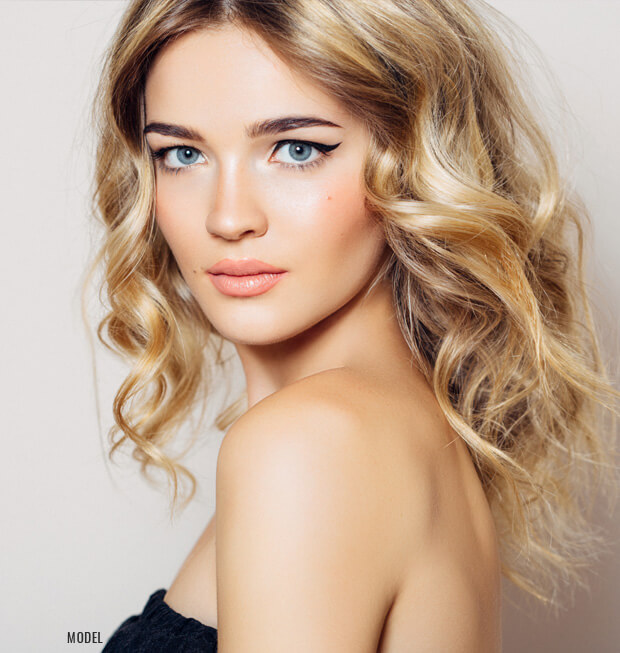 What Is the Recovery Like for Brow Lift Surgery?
Most brow lift patients report manageable discomfort and swelling after surgery, and medication can help with this. Recovery times vary based on the type of brow lift you have, but are typically pretty short, with patients taking about 1 to 2 weeks off as downtime to recover. You may experience some bruising and swelling around your eyes, which should resolve significantly within two weeks.
You will need to keep your head elevated for the first few days and avoid activities that increase your blood pressure, such as bending over or lifting heavy objects. You should be able to return to work and other normal activities within a week or two once you have your surgeon's approval.
Most brow lift patients see some of their results right after surgery. But keep in mind that the swelling can interfere with how your results actually look. Typically, it can take several weeks for the swelling to dissipate completely and for your final results to become apparent. Once the swelling goes down, you will be able to fully enjoy your refreshed and rejuvenated look for years to come. By keeping up healthy habits and avoiding excess sun exposure and smoking you can keep your brow lift results looking their best for as long as possible.
Schedule Your Consultation Today
You can take the first step toward building your personalized brow lift and frown line reduction treatment plan today by scheduling your consultation by phone or through our online form. You will get to meet one-on-one with one of our experienced surgeons to discuss your goals and learn if plastic surgery is right for you. Contact us today to lock in your consultation and move toward giving your forehead a youthful boost.
THANK YOU SO MUCH DR.LEYNGOLD AND GIRLS FOR ALL OF YOUR KINDNESS, GENTLENESS AND EXPERTISE WITH OUR CARE!
Dr. Ilya Leyngold was recommended to us by our trusted optometrist for eyelid blepharoplasty and eyebrow lift. Dr. Leyngold is an amazing doctor with convincing credentials, great technical skills, pleasing bedside manner and a great staff of assistants. He spent some time with us discussing alternative surgical procedures and showing us before and after photos. Just a week after surgery, my husband and I already look awake, refreshed, maybe a few years younger. It is exactly what we wanted.
3 months before and after endoscopic brow lift and upper blepharoplasty
Shown is a man in his early 50s 3 months after an endoscopic brow lift, bilateral upper blepharoplasties and a functional rhinoplasty.
60 -year-old woman about 4 months after Endoscopic brow lift, upper and lower blepharoplasties with fat repositioning,
upper lip lift, full face and neck lift, ear lobe reduction and Blue peel.
3 months before and after upper blepharoplasty and endoscopic brow lift.