Breast shape can have a significant impact on how confident patients feel about their breasts. So when you choose a breast lift in Meridian at the 
Leyngold Institute for Plastic Surgery
, you give yourself the opportunity to match your body to your ideal aesthetic.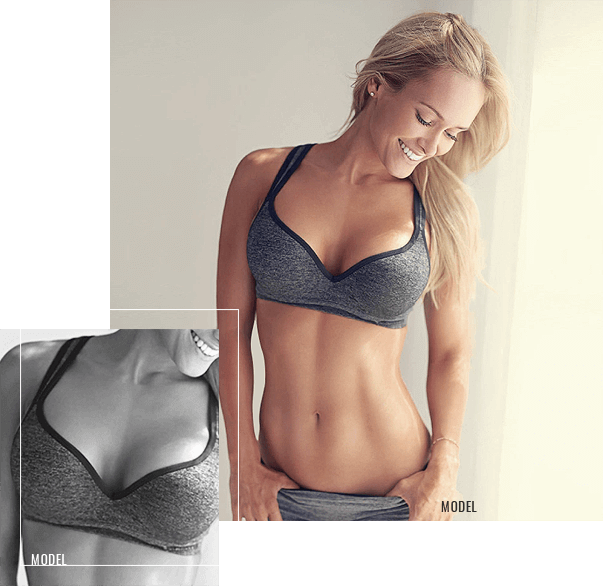 A breast lift, also known as a mastopexy, is a surgical procedure that re-positions breast tissue and improves breast shape and firmness. This helps to create more symmetry between the breasts and can reverse the effects of aging and gravity on the breasts.
Our breast lift techniques are designed to provide natural results while preserving breast volume. We understand that breast shape and size are very important to you and we take a personalized approach to each breast lift procedure. Our breast lifts are tailored to provide the most optimal results for your body type, lifestyle, and aesthetic goals.
Breast Lift With Implants
Some patients may want to combine their breast lift with other procedures. While you can combine mastopexy with several options, the most popular combination is to combine it with breast augmentation. If you choose a breast lift with implants (also called a mastopexy augmentation), breast tissue is re-positioned and an implant is inserted to provide the desired breast size. This combined procedure helps to lift, shape, and increase breast volume. Our breast lifts with implants are carefully crafted to provide beautiful results that are tailored to your body type.
What Are the Benefits of a Breast Lift?
A breast lift may help you to achieve several aesthetic and functional benefits.
Some of the most common benefits of breast lift surgery include:
Improved breast shape and symmetry
Lifted, perkier breasts
Reduced appearance of sagging or drooping breasts
Improved breast firmness
Minor reduction in apparent breast size if desired
Improved breast projection
I like not only to be loved,
but also to be told I am loved.
Is a breast lift right for me?
A breast lift is ideal for candidates who want to improve the shape and position of their breasts. This procedure is also recommended for those who want to reduce breast sagging or restore a sense of breast volume. If you are unsatisfied with the shape, size, or firmness of your breasts and would like to improve them without increasing breast size, a breast lift may be right for you with or without implants.
To determine if a breast lift in Meridian is the best option, you can set up your consultation with our cosmetic surgeons to learn more about the procedure. We strive to provide personalized care and beautiful results that meet your aesthetic goals.
During breast lift surgery, breast tissue is raised and reshaped to improve breast shape. Incisions are carefully placed to minimize visible scarring and create natural results. Our board-certified plastic surgeon uses the latest techniques and technology to provide optimal outcomes with minimal scarring in every procedure. We ensure that you are comfortable throughout your procedure by using the appropriate anesthetic according to your health and preference. Most patients can expect about 3 hours for their breast lift, though this duration can vary depending on your individual treatment plan.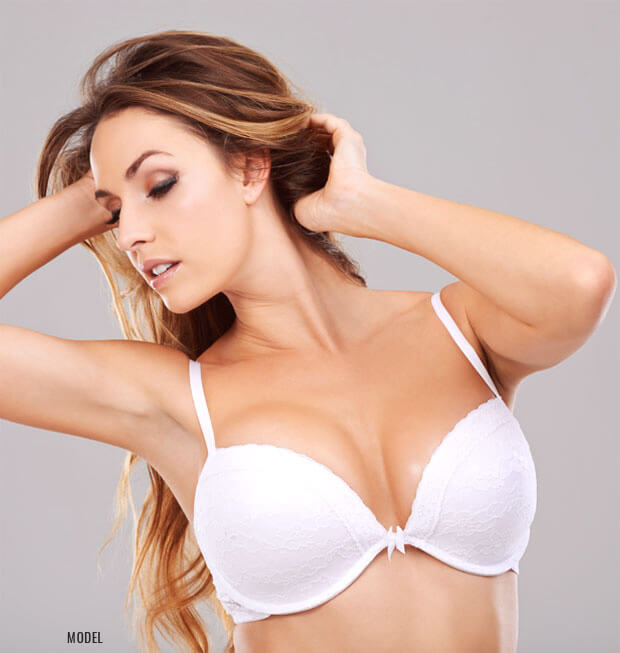 What Is the Recovery Like for Mastopexy?
Your breast lift recovery starts as soon as you leave the operating room, and you can return home the same day with someone to drive you. The Leyngold Institute for Plastic Surgery provides helpful aftercare instructions and support to help you heal safely and comfortably. We will also prescribe appropriate pain medications, if needed, to alleviate any discomfort.
Most breast lift patients can return to work within 1-2 weeks following breast lift surgery, though this timeline may vary depending on your individual recovery. We will provide you with specific follow-up information before your breast lift procedure, and we can answer any questions you may have during your breast lift consultation. Our goal is to help you achieve beautiful results while minimizing downtime.
When Can I See the Results?
Most patients will be able to notice some of their breast lift results right away. But you will begin to really start enjoying them after you finish your initial recovery period of about two weeks. However, the surgery results can continue to improve as swelling and bruising reduce in the weeks following your procedure. The final breast lift results are generally visible several months after breast lift surgery as your breast shape and size settle into their new position.
Schedule Your Consultation Today
You can take the first step toward getting an aesthetic enhancement to breast shape today by scheduling your consultation over the phone or through our online form. You will meet one-on-one with one of our experienced surgeons to discuss your goals and learn if a breast lift in Meridian is right for you. Contact us today to lock in your consultation and get started on achieving the body you dream of.  
Dr Mark Leyngold is amazing, knowledgeable and easy to work with.
Dr Mark Leyngold is amazing, knowledgeable and easy to work with. The staff are also wonderful, all of them friendly and warm. Shelly went above and beyond working with my insurance company. I appreciate all the care I received.