Board Certified Oculofacial Surgeon
Dr. Ilya Leyngold is an internationally renowned Johns Hopkins trained surgeon who specializes in aesthetic and reconstructive procedures of the eyelids, orbit, and face. He is board certified in ophthalmology and a member of American Society of Ophthalmic Plastic and Reconstructive Surgery (ASOPRS) and North American Society of Academic Orbital Surgeons (NASAOS), organizations for highly trained and accomplished oculofacial plastic surgeons.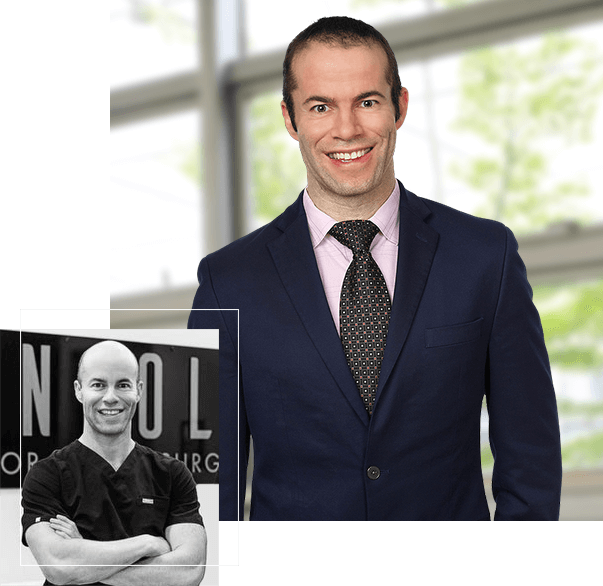 Having performed over 15,000 cosmetic and reconstructive eyelid and facial procedures he offers the highest level of care to his patients. Dr. Leyngold has been invited to teach his surgical techniques to other physicians at Harvard, Yale, Duke, and Case Western Reserve among many other leading medical institutions throughout the country and the world. He also presented his work in Europe, Asia, and South America.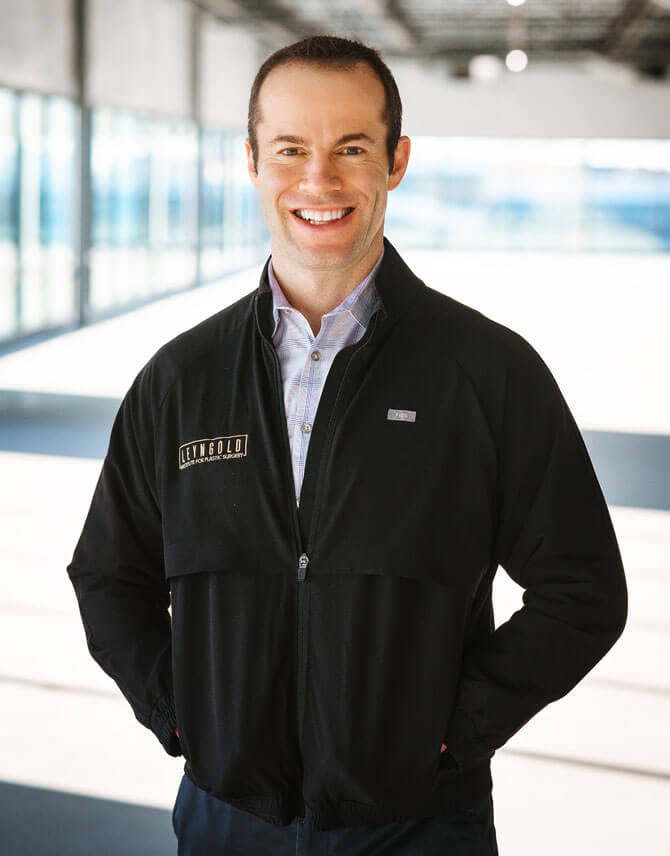 Education and Surgical Training
After receiving his medical degree at Johns Hopkins University School of Medicine he pursued residency training at The Wilmer Eye Institute of The Johns Hopkins Hospital. During residency he was captivated by the art of plastic surgery around the eye and face by working with some of the leading experts in the field. As a result, he pursued a 2-year ASOPRS accredited oculofacial plastic surgery fellowship training in Salt Lake City, Utah with Dr.Richard L. Anderson, who is considered to be one of the fathers of oculoplastic surgery.
After completing his fellowship training Dr.Leyngold joined clinical faculty at The University of South Florida (USF) Morsani College of Medicine in Tampa, FL, where he served as the chief of Oculofacial Plastic Surgery Service performing thousands of eyelid and facial cosmetic surgery procedures. After working close to 5 years at USF, Dr.Leyngold was recruited to Duke University Hospital where he served as an associate professor in the division of Oculofacial and Aesthetic Facial Surgery. He had the privilege of working at Duke for almost 6 years prior to opening his own private practice in Treasure Valley with his twin brother, Dr.Mark Leyngold, an accomplished plastic surgeon.
At both institutions he had the honor of teaching surgery to other surgeons, fellows, residents, and medical students who greatly enriched his career. Many of his trainees went on to become very accomplished and leading specialists in both academic and private practice settings throughout the country.
The world's big and I want to have a good look
at it before it gets dark.
Awards and Accomplishments
Dr.Leyngold is a recipient of numerous awards and accolades for his work in the field of eyelid and facial plastic surgery. For comprehensive list
of his awards please see his curriculum vitae. Some of his most prestigious awards are listed below:
The John Mark Caffrey Memorial Scholarship in Biological Science
American Cancer Society Fellowship Award
Honors in Surgery Clerkship at Johns Hopkins Hospital
Henry Strong Denison Award in Biomedical Research
Stephen Ryan Award in Ophthalmology given to the top medical student at Johns Hopkins to enter The Wilmer Eye Residency at The Johns Hopkins Hospital
Hands down Dr. Leyngold is one of the best doctors that I've ever visited
Hands down Dr. Leyngold is one of the best doctors that I've ever visited. I started seeing him back in 2017 and make a minimum of two visits each year since. He is caring and honest and looks for the most logical solution. I wouldn't trust anyone else with my eyes or face!
Media appearances by Dr. Ilya Leyngold
Clinical Research and Contributions
In addition to his extensive clinical expertise in eyelid and facial plastic surgery, Dr.Leyngold has been involved in clinical and scientific research for over 23 years, staying on the cutting edge of both clinical practice and science of surgery. Dr.Leyngold published over 80 original research papers, reviews, commentaries, and book chapters on the topic of eyelid, orbital, and facial plastic and reconstructive surgery. He is also a pioneer in corneal neurotization surgery, an eye and vision saving procedure that restores nerve function to the clear front part of the eye (cornea). He is a sought-after speaker on the topic having the privilege to teach his techniques to many other surgeons in the country and other parts of the world. In the year 2020, Dr. Leyngold edited the world's only textbook on corneal neurotization which serves as the authoritative text on the subject.
After over a decade in academic medicine, Dr.Leyngold moved to Treasure Valley to open his own private practice with his twin brother, Dr.Mark Leyngold, and to bring his family together in the Boise area. In his spare time, Dr.Leyngold enjoys spending time with his wife, Ariel, their two young children, Aiden and Vienna, and his golden doodle, Max. For hobbies he runs, skis, hikes, works out, and plays racquetball.
If the path be beautiful,
let us not ask where it leads.